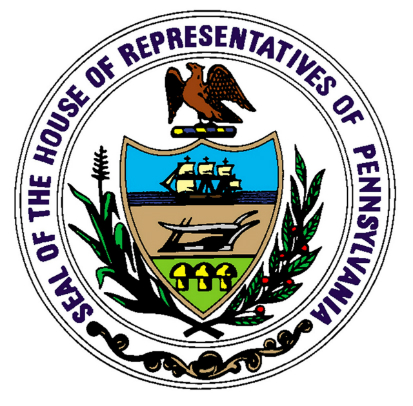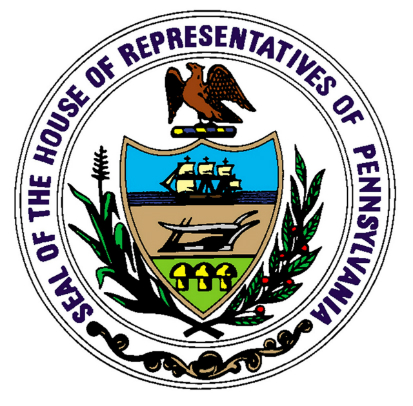 Henry C. Johnson
Born: March 29, 1826, Pittsburgh, Allegheny County, PA. Died: June 3, 1892, Meadville, Crawford County, PA. Member of the House: Crawford and Warren Counties, 1863-1864, 1870. Affiliation: Republican, Union.
Henry C. Johnson was born circa 1826 in Pittsburgh, Pennsylvania. Johnson entered the newspaper business, working for the Crawford County Democratic Republican and became editor and publisher of the periodical in 1844. He held that positon until February 22, 1845, when the previous editor resumed control. Johnson married the former Mary Magill on January 14, 1845, and the couple had a number of children, including Harry C., Lizzie, Catherine (Kittie), and Emma.
Johnson passed the bar and practiced law in Crawford County. He relocated to the newly established territory of New Mexico, serving as Attorney General in 1852. A few years later, upon his return to Pennsylvania, he was elected District Attorney for Crawford County from 1856-1859.
During the Civil War, Johnson briefly served as captain of the Meadville Volunteers, a company of 95 soldiers that was raised in the weeks following the attack on Fort Sumter in 1861. Johnson had hoped his company could join Colonel John McLane's 83rd Regiment of Pennsylvania Volunteers, but shortly after finding out that McLane's unit had all the men it needed, Johnson resigned his command to Captain Samuel Bernard Dick.
Johnson was elected as a Republican to the Pennsylvania House for the 1863 session. The following year, in just his second term, he was elected as the 84th Speaker of the House. That same year, 1864, Johnson was a member of the Republican Convention to renominate Abraham Lincoln to the Presidency. While Speaker, Johnson oversaw the passage of Act 871 of 1864, known as the Soldiers Vote Act, which allowed men on active military duty to vote in elections in the Commonwealth. Another Civil War-related measure during Johnson's time as Speaker was Act 99 of 1864, which incorporated Soldiers' National Cemetery in Gettysburg for the burial of Union soldiers who died or fought in the Battle of Gettysburg. Additionally, Joint Resolution No. 6 of 1864, which allocated funds and authorized the purchase of real estate on Harrisburg's Front Street for the purpose of an executive mansion for the Governor, was passed.
After Johnson left the Pennsylvania House for the first time, he acted as a Presidential elector in 1868, electing Ulysses S. Grant as the 18th President of the United States. Johnson was re-elected to the Pennsylvania House of Representatives for the 1870 session.
On April 7, 1874, President Grant appointed Johnson Commissioner of Customs. He received 2 subsequent reappointments from President Rutherford B. Hayes and President Chester A. Arthur, keeping the position from 1874-1885.
Henry C. Johnson died on June 3, 1892. He is interred at Greendale Cemetery in Meadville, Crawford County, Pennsylvania.