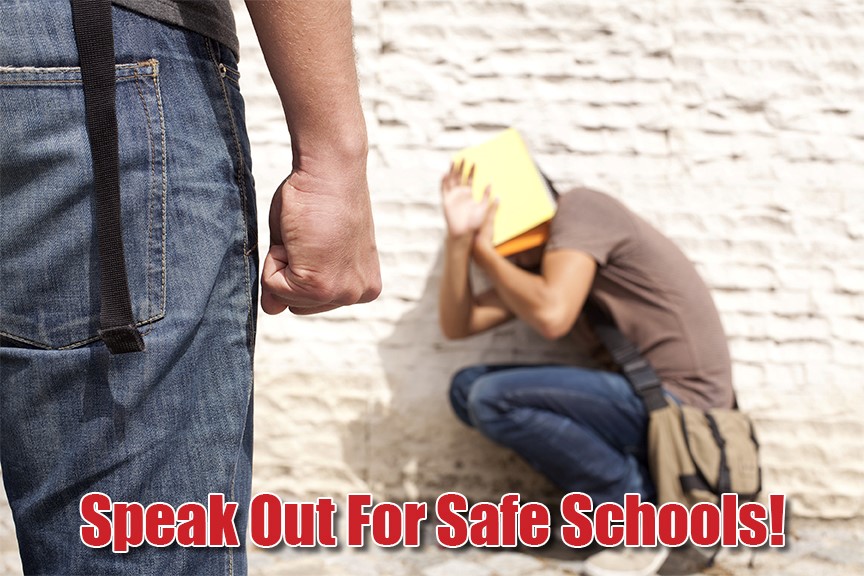 2ND ANNUAL
"TALK TO YOUR STATE SENATOR"
STATEWIDE VIDEO COMPETITION
SPONSORED BY THE SENATE OF PENNSYLVANIA
School Violence - In the age of social media and the 24-hour news cycle, the topic has gained more and more attention. Although members of the national media tend to focus on gun violence, the percent of school children who are affected by school shootings remains very small; not a great comfort to those who experience such a tragic event. Instead, it is far more likely for students to be affected in their day-to-day lives by other threats or acts of hostility that make them feel unsafe.
According to the CDC's 2016 Youth Risk Behavior Survey (YRBS), nearly 8% of students had been in a physical fight on school property one or more times during the 12 months before the survey. Nationwide, about 6% of students had not gone to school at least 1 day during the 30 days before the survey because they felt they would be unsafe at school or on their way to or from school. Missed classes, depression, anxiety, and non-fatal injuries are all side effects of school violence and have a negative impact on learning. Victims often suffer invisible wounds.
Several laws related to improving school safety have recently been enacted and several more are being proposed but we want to hear your voice! Legislators often turn to experts to advise them and provide background on various policy issues when they are creating new laws. As a student in Pennsylvania's schools, you are in a unique situation. On a day to day basis, you face the pressures of being a teen in the 21st Century. You are an expert. Therefore, we want you to share your thoughts and advise your legislator-talk to us! Share your ideas with us to help keep you safe!
Speak Out For Safe Schools!
State Senator Scott Martin announces the 2nd Annual Talk to Your State Senator Statewide Video Contest Winners

Hear what State Senator Jay Costa, Pennsylvania Senate Democratic Leader, has to say about this important issue.

Middle School

1st

Landisville Middle School in Landisville, Lancaster County
Alana Halliday



2nd

Lionville Middle School in Exton, Chester County
Samshita Maram



3rd

West Forest Junior-Senior High School in Tionesta, Forest County
Madison Borowski, Avah Burke, Izabelle Flick, Emma McFarland, and Madison McFarland



High School

1st

Penns Valley Area High School in Spring Mills, Centre County
Isabella Culver, Emma Narber, and Kyle Tressler



2nd

Everett Area High School in Everett, Bedford County
Haley Morningstar, McKenzi Nesbitt, and Brianna Shipley



3rd

Connellsville Area Senior High School in Connellsville, Fayette County
Gavin Anderson, Ryan Craig, Kyle Jordan, Anthony Panko, and Robert Setliff


1 Kann, L., McManus, T., Harris, W. A., et al., Youth Risk Behavior Surveillance - United States, 2015. MMWR Surveill Summ 2016; 65 (No.6)