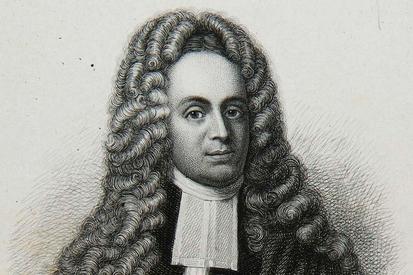 Photo credit:
Mondics, Chris. "One-Time Legal Hero's Name Dropped From Bar Benefit." The Inquirer (Philadelphia), December 03, 2016. http://www.philly.com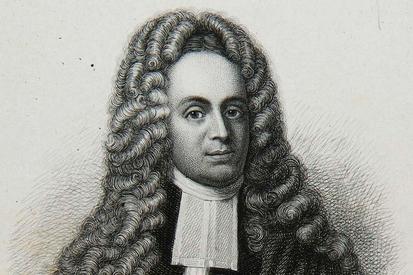 Photo credit:
Mondics, Chris. "One-Time Legal Hero's Name Dropped From Bar Benefit." The Inquirer (Philadelphia), December 03, 2016. http://www.philly.com
Andrew Hamilton
Born: 1676, Scotland. Died: August 4, 1741, Philadelphia, Pennsylvania County, PA. Member of the Colonial Assembly: Bucks County, 1727-1739. Affiliation: Pro-Proprietary.
The records concerning Andrew Hamilton's birth in Scotland are unclear, but he is believed to have been born in or around 1676. Hamilton immigrated to Virginia in October of 1700 as an indentured servant. He was possibly indentured to Isaac Foxcroft of Virginia, who was a wealthy landowner and local official. Isaac Foxcroft died in 1702 and his widow passed away in 1704. Her will named Hamilton as the sole executor of her estate and left a large part of her wealth to him. Hamilton married the former Anne Brown in 1707, and the couple had 3 children together: Margaret, James, and Andrew.
Hamilton undertook the study of law and by 1703 had begun practicing in Virginia. As his reputation as a lawyer grew, so did his law practice. In 1707 he purchased land in Maryland and began practicing law there as well. Hamilton and his family moved to Philadelphia in 1715, where he continued his law practice. He was named Pennsylvania's Attorney General in 1717, and served until 1724. He was appointed in February of 1721 to the Provincial Council, where he attended meetings until 1723 (though he never formally resigned or was dismissed from the council, leaving him to be questioned as late as 1738 about his lack of attendance). Hamilton was appointed as recorder of the city of Philadelphia in 1727, and served through 1741. He was also a trustee of Pennsylvania's General Loan Office from 1730-1738.
In October of 1727, Hamilton was elected to the Pennsylvania Colonial Assembly, where he served until 1739. In his first 2 terms in the Assembly, Hamilton was influential in helping to craft a bill to permit the printing of paper money in the Commonwealth and legislation pertaining to immigration. On October 14, 1729, Hamilton was elected the 20th Speaker of the Assembly. He was re-elected Speaker 8 more times over the next 9 years. Notable bills enacted during his first term as Speaker include a bill designed to prevent secret marriages, an excise tax on spirits, and a bill to provide relief for insolvent debtors. Later in Hamilton's Speakership he was involved in a famous legal case where he defended John Peter Zenger in the Supreme Court of New York from the charge of libel and won. He was also involved in legal disputes regarding the borders of Pennsylvania and Maryland.
Hamilton's health began to decline in the late 1730s and he chose not to stand for re-election to the Assembly in 1740. Hamilton died on August 4, 1741, in the city of Philadelphia, Pennsylvania. He is interred at Christ Church Burial Ground, Philadelphia, Philadelphia County, Pennsylvania.