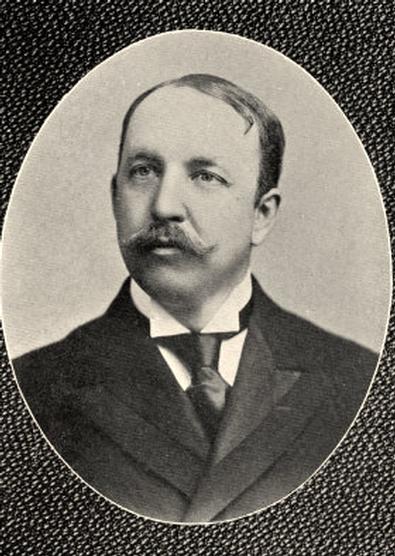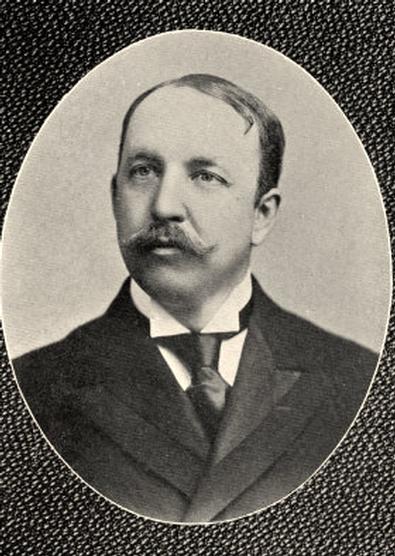 Henry F. Walton
Born: October 2, 1858, Stroudsburg, Monroe County, PA. Died: May 3, 1921, Philadelphia, Philadelphia County, PA. Member of the House: Philadelphia, 27th District, 1891-1896, and 23rd District, 1903-1906. Affiliation: Republican.
Henry Foster Walton was educated in the public schools of Philadelphia. Upon the completion of his studies, he was admitted to the law firm of the Hon. Wayne MacVeagh and George Tucker Blispham, Esq., and was appointed assistant librarian of their law library. In 1876 he was formally registered as a law student at that firm, and on October 4, 1879, he was admitted to the Philadelphia County Bar. Walton married the former Eleanor "Ella" G. Norman in 1882, and together they had 7 children: Dorothy M. (Middleton), Natalie E. (Aller), Mercedes R. (Zoller), Henry F., John M., Alexander Robb and Elise N. (Adams), who married State Representative and Senator James Lee Adams of Allegheny County.
Walton was selected as assistant city solicitor of Philadelphia in April of 1884 and retained that appointment until he was elected to the Pennsylvania House of Representatives in 1890. In 1891 Walton served his first term as Representative of the 27th District of Philadelphia County. He was re-elected to 4 additional terms, from 1893-1896 and 1903-1906.
The Philadelphia delegation pressed Walton to serve as Speaker in 1893. On the day of the Republican caucus, however, he withdrew as candidate for the office and placed his nomination for Caleb C. Thompson of Warren County, who was elected Speaker for that term. Walton was appointed chairman of the Committee on Judiciary General for the 1893-1894 session. On January 2, 1895, Walton was elected Speaker of the Pennsylvania House of Representatives for the term of 1895-1896. After the completion of his first term as Speaker, he withdrew from the ticket and served as solicitor to the sheriff of Philadelphia County, a position from which he resigned in 1902. That same year, he was re-elected to the State House; upon his return, he received the unanimous nomination by his party to the Speakership. On January 3, 1903, Walton was again elected Speaker of House and served as Speaker from 1903-1906.
As Speaker during the 1895-1896 session, the Pennsylvania Department of Agriculture was established by Act 8 of 1895. The department was charged with regulating agriculture practices in the state, publishing information that would useful to the agriculture industry, and promoting Pennsylvania agricultural products. The General Assembly also appropriated funds, or Act 475 of 1875, to erect the statue of Major General John F. Hartranft, which stands today outside of the Matthew J. Ryan Building. During his term as Speaker in 1903, the Compulsory Education Act was passed for students from age 8-13 years of age.
Walton also served as Speaker during the completion of the Huston Capitol building in Harrisburg. On October 4, 1906, President Theodore Roosevelt dedicated the present Capitol building and pronounced it the "the handsomest building" he had ever seen.
In 1908 Walton was selected chairman of the Republican State Convention. Walton was later appointed prothonotary of the Common Pleas and Municipal Courts of Philadelphia. He was also president of the Board of Trustees of the Fairview Insane Hospital in Wayne County, and also a member of the Historical Society of Pennsylvania.
Henry F. Walton died on May 3, 1921 in the city of Philadelphia, Philadelphia County, Pennsylvania. He is interred at All Saints Episcopal Church Cemetery, Philadelphia, Philadelphia County, Pennsylvania.