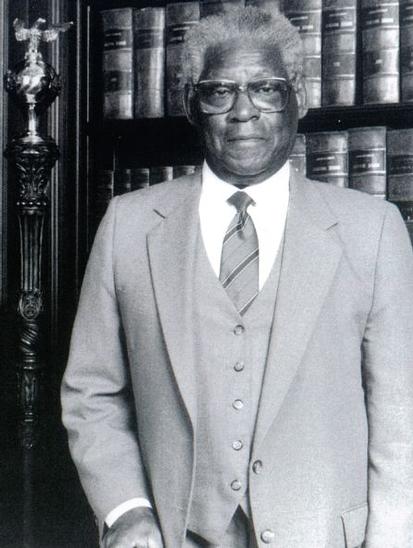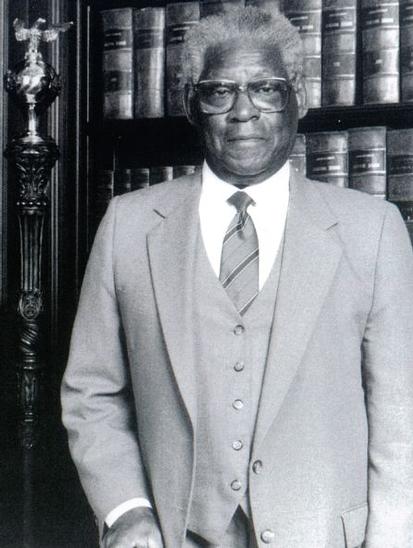 K. Leroy Irvis
(Elected to replace Herbert Fineman following his resignation)
Born: December 27, 1919, Saugerties, Ulster County, NY. Died: March 16, 2006, Pittsburgh, Allegheny County, PA. Member of the House: Allegheny County, 1st District, 1959-1964, 7th District, 1965-1966, and the 19th Legislative District, representing part of Allegheny County, 1967-1988. Affiliation: Democrat.
At the age of 15, Kirkland Leroy Irvis graduated from Albany High School. He graduated summa cum laude in 1938 from New York State College for Teachers (now the State University of New York at Albany) with a Bachelor of Arts in history and English, and a Master of Arts in education in 1939 from the same university. He then taught high school and became a Civilian Attaché to the War Department, where he taught aircraft riveting during World War II. Irvis was also a reporter for the Pittsburgh Courier and held the job of secretary of public relations for the Urban League of Pittsburgh. In 1954 he graduated from the University of Pittsburgh Law School with a Bachelor of Laws degree. He worked in the Allegheny County District Attorney's Office, first as a law clerk in 1955, and then was promoted to Assistant District Attorney in 1957. Irvis was elected to the Pennsylvania House of Representatives in November of 1958 and was re-elected for 14 more successive terms.
During his service, he sponsored more than 875 bills concerning education, civil rights, human services, health, mental illness, governmental administration, and prison and housing reform. Irvis was the prime sponsor of a bill, which became Act 176 of 1972, which formally associated Lincoln University as a state-related institution in the Commonwealth of Pennsylvania. Irvis was also the prime sponsor and cosponsor of many civil rights bills in Pennsylvania, including Acts 189, 190, 191, 284, and 291 of 1967.
Irvis was elected into leadership as the Democratic Caucus Chairman from 1963-1966, the Democratic Whip from 1967-1968 and 1973-1974, and the Democratic Leader from 1969-1972 and 1975-May 23, 1977. Irvis was elected the 130th Speaker of the House on May 23, 1977, to replace Herbert Fineman, who resigned from the House. He was re-elected Speaker again in 1983 and served in that position until he retired in 1988. In all, Irvis was Speaker for almost 8 years and held a leadership position for 26 years.
Irvis was the first African-American to serve as Speaker of the Pennsylvania House of Representatives. "You have elected not a black man to be Speaker of the House of Representatives, but, more importantly, you have elected a man who happens to be black, and that is the direction that this country must continue to go," he told the House membership on May 23, 1977.
In September of 1987, Irvis presided over a special joint session of the Pennsylvania General Assembly held at Independence Hall in Philadelphia to commemorate the Bicentennial of the United States Constitution. The next year, Irvis was chosen to serve as the Credentials chairman for the 1988 Democratic National Convention. In his farewell remarks made on the House floor on November 29, 1988, Irvis praised our form of government as "the most remarkable invention of mankind."
Today, the University of Pittsburgh has a reading room named after K. Leroy Irvis in the Hillman Library. Irvis was also an author and a sculptor. Before he retired as Speaker, Temple University published 58 of his poems in a volume entitled, This Land of Fire. A few pieces of his sculptures can be found in the lobby of the Manchester Bidwell Corporation building in Pittsburgh.
Irvis was married to the former Katharyne Jones, who died in 1958. Fifteen years later, he married the former Cathryn L. Edwards, with whom he had 2 children, Reginald and Sherri.
K. Leroy Irvis died on March 16, 2006 in Pittsburgh, Allegheny County, Pennsylvania. He is interred at Allegheny Cemetery in Pittsburgh, Allegheny County, Pennsylvania.