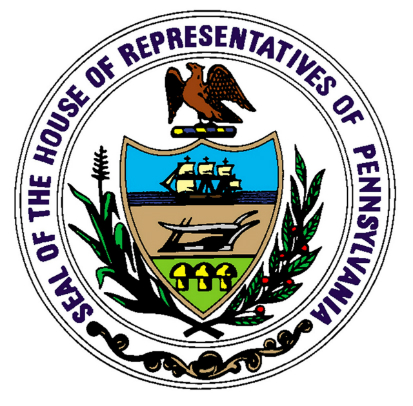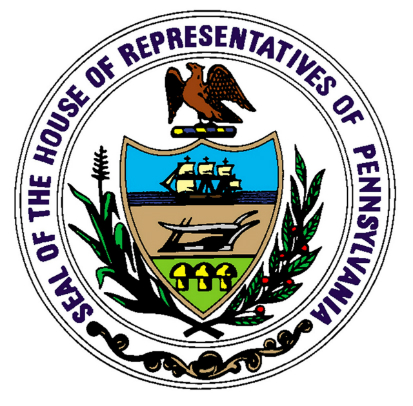 Richard Hill
Born: c. 1667, Anne Arundel County, MD. Died: September 4, 1729, Philadelphia, Philadelphia County, PA. Member of the Colonial Assembly: Philadelphia County, 1705-1706, 1712-1713, 1716-1717, 1718-1721; Philadelphia City, 1710-1711, 1713-1716. Affiliation: Quaker.
Richard Hill, born in Maryland circa 1667, began his career as a ship captain and merchant. Following in the path of his father, Hill acquired numerous landholdings, eventually becoming one of the most prominent landowners of the time, owning properties throughout Pennsylvania and Maryland. A follower of the Quaker faith, Hill and the widowed Hannah Lloyd Delavall announced their intent to marry at the August 30, 1700, Philadelphia Quaker Monthly Meeting. Hill subsequently married Hannah Lloyd, daughter of Thomas Lloyd, a former Lieutenant Governor of Provincial Pennsylvania, and the couple had 3 children: Richard, Hannah, and Elizabeth. Through Hill's marriage, he became brother-in-law to fellow Speaker of the Pennsylvania House Isaac Norris, as Norris was married to Hannah Lloyd's sister, Mary.
Richard Hill spent most of his life in public service, holding a variety of offices, often simultaneously. Hill's public service career started when he was appointed to the Provincial Council of Pennsylvania by Governor John Evans, an office which he held from 1704-1729 and was president of in 1717 and 1721. He was a justice of the Pennsylvania Supreme Court in 1711, 1717-1718, 1720, 1722, 1726-1727, and 1729. From 1711-1720, 1722-1723, and 1725-1729, Hill was the commissioner of property for the Commonwealth. He served as the Philadelphia County tax commissioner in 1711, 1713, and 1715. He acted as master in the Court of Chancery in 1720 and 1727. In 1715, 1717-1720, 1722, and 1724-1725, Hill was a justice of the peace. Hill served as mayor of Philadelphia for 4 terms from 1709-1710 and from 1714-1717.
Hill served as a member of the Colonial Assembly representing Philadelphia County in 1705, 1712, 1716, 1718, 1719, and 1720. He also served in the Assembly as a representative for the city of Philadelphia in 1710, 1711, 1713, 1714, and 1715. Hill was very active in creating and passing legislation during his time in the Assembly. He served on numerous committees, including ones to revise laws repealed by England, inspect public accounts, and draft addresses to the Governor pertaining to defense and to the Queen regarding acquiring sanctioning of the colony's laws. Hill drafted new bills to appoint the courts as tax collectors, and drafted a bill to elect Assemblymen for both the city and county of Philadelphia, instead of appointing them as had previously been done.
On October 14, 1710, Hill was elected the 14th Speaker of the Assembly. He was re-elected on October 15, 1711, and October 14, 1716. In his first 2 years as Speaker, Hill oversaw at total of 27 laws passed by the Assembly that included measures to levy new taxes and reestablish courts. Hill was active on multiple committees and presented numerous bills to the Governor during this time. During Hill's third session as Speaker, controversy arose when Governor Charles Gookin refused to let Hill and other Quakers take the Pennsylvania affirmation to qualify for their seats in the Assembly. Gookin even went so far as to question Hill's loyalty to the Crown. The Assembly ultimately went against Gookin, and Hill and the other members took their place in the legislature. Hill maintained a somewhat minimal role in the Assembly's proceedings during the session, however, maintaining the minutes and only participating in the committee of accounts.
After leaving the Assembly, Hill focused on matters in the Provincial Council. He worked on pertinent issues of the day including the boundary dispute with Maryland, addressing concerns over clashes with the region's Native American populations, and maintaining the council's advisory role in the legislative process.
After the death of his first wife, Hill married Mary Stanbury in 1728.
Richard Hill died on September 4, 1729, in Philadelphia, Pennsylvania. He is interred at Friends Arch Street Meeting House Burial Ground in the city of Philadelphia, Philadelphia County, Pennsylvania.