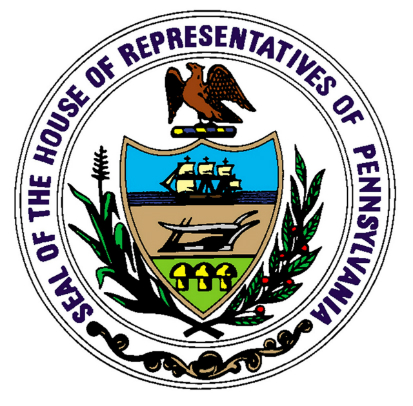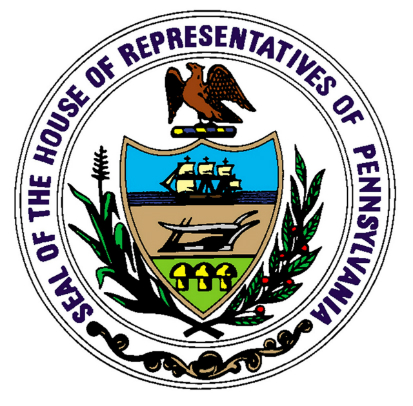 John Gilmore
Born: February 18, 1780, Somerset County, PA. Died: May 11, 1845, Butler, Butler County, PA. Member of the House: Allegheny and Butler Counties, 1816-1817, 1818-1821, 1822-1823. Affiliation: Federalist.
John Gilmore was born in Somerset County and raised in Washington County. He studied law under David Bradford, and was admitted to the bar in Washington County in August of 1801. He briefly relocated to Pittsburgh and was admitted to the bar there on September 28, 1801. Gilmore again relocated and was appointed to serve as a deputy attorney for Butler County in 1803. In 1803 he married the former Eleanor (Elena) Spence Anderson, and the couple had 5 children: Samuel A., John, Frank, Anna Lena (Ferrero), and Alfred. His son Samuel served in the Pennsylvania House of Representatives in the 1836-1837 session. Another son, Alfred, served in the United States Congress from 1849-1852.
Gilmore was elected to serve in the 1816-1817 session of the Pennsylvania House of Representatives as a Federalist. He was re-elected to serve in 3 sessions between 1818 and 1821, as well as the 1822-1823 session. Gilmore was elected the 54th Speaker of the Pennsylvania House on December 6, 1820. During Gilmore's Speakership, the Pennsylvania Capitol, designed by architect Stephen Hills, was under construction, and was completed in December of 1821. As Speaker, Gilmore signed Act 148 of 1821, which was legislation that called for imposing taxes on "foreign merchandise" imported into the Commonwealth.
Gilmore served in the Twenty-first and Twenty-second United States Congresses as a Jacksonian Democrat, serving from March 4, 1829 to March 3, 1833. He was president of the Pennsylvania Canal Convention in 1835. The legislature of Pennsylvania elected Gilmore to serve as State Treasurer in 1841, a position he held for one year.
John Gilmore died on May 11, 1845, in Butler, Butler County, Pennsylvania. He is interred at the North Side Cemetery in the city of Butler, Butler County, Pennsylvania.