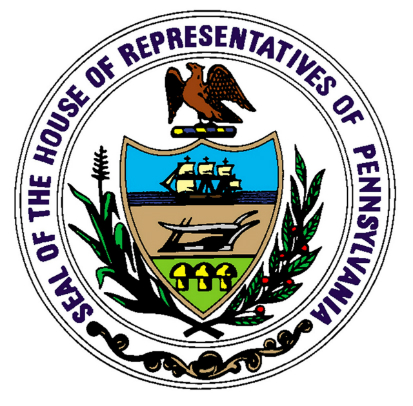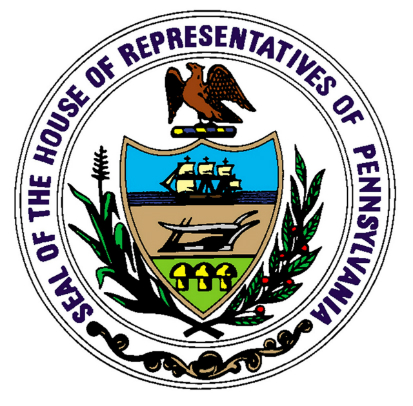 James H. Webb
Born: December 4, 1820, Tioga, Tioga County, NY. Died: February 21, 1896, Towanda, Bradford County, PA. Member of the House: Bradford and Sullivan Counties, 1867-1871 and 1874. Affiliation: Republican.
James H. Webb was educated in the public schools of Bradford County. Webb served as clerk of the orphans' court, register of wills, and recorder of deeds of Bradford County from 1854-1860. James H. Webb was married to the former Sally Chamberlain. They had 4 sons: George, Charles G., Edwin R., and William H. After the death of his first wife in 1879, Webb married the former Mary Munson, and together they adopted a daughter, Margaret.
Webb was elected to the Pennsylvania House of Representatives in November of 1866 to represent Bradford and Sullivan Counties. He was re-elected to 5 more subsequent terms, from 1868-1871 and again in 1874.
During his first term in 1867, Webb served as a member of the Vice and Immorality Committee and the Agriculture Committee. From 1868-1870, Webb served on the Local Judiciary Committee and on the Ways and Means Committee. On January 3, 1871, Webb was elected the 90th Speaker of the Pennsylvania House of Representatives.
Throughout his tenure as a State Representative, Webb introduced many pieces of legislation. One of his bills, House Bill 95 of 1867, aimed to prevent the sale of intoxicating liquors on election days. Another piece of legislation that he introduced, House Bill 413 of 1869, required the Pennsylvania and New York Canal and Railroad Company to erect bridges over their canal, as well as to create and maintain sewers near their railroad and canal.
During his tenure as Speaker in 1871, African-Americans were permitted to vote for the first time since the Constitution of 1838 denied them that right. Also in 1871, the House and Senate presented a Joint Resolution that would amend the Pennsylvania Constitution to create the position of a State Treasurer.
After a brief absence from the House, Webb returned in 1874 and was elected chairman of the Committee on Counties and Townships. Once his service in the House had concluded, Webb returned to Bradford County and was elected again as clerk of the orphans' court, register of wills, and recorder of deeds of the county in 1881. In 1883 he began to study law, and in 1885 Webb formally retired from politics upon his admission to the Bradford County Bar at the age of 65. He dedicated the reminder of his life to the practice of law. James H. Webb passed away at the age of 75 on February 21, 1896, at his home in Towanda, due to creeping paralysis. He is interred at Union Cemetery in East Smithfield, Bradford County, Pennsylvania.