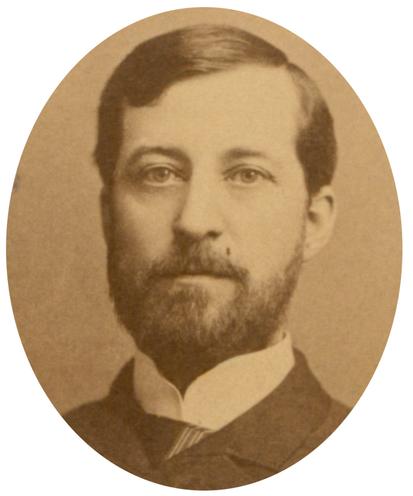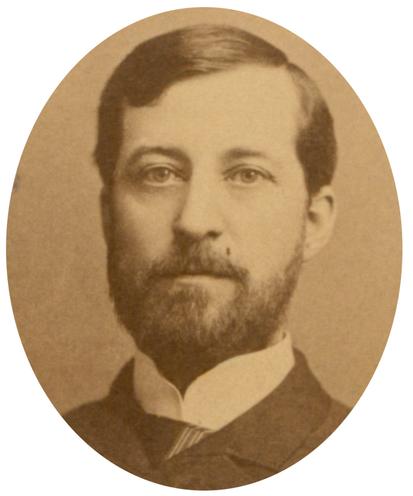 Caleb C. Thompson
Born: May 28, 1846, Pine Grove Township, Warren County, PA. Died: March 5, 1909, Warren, Warren County, PA. Member of the House: Warren County, 1888-1894. Affiliation: Republican.
Caleb Thompson was educated in the common schools of Pine Grove Township, Warren County. He later attended the Jamestown Union School at Jamestown, New York, and the Northwest State Normal School (now Edinboro University of Pennsylvania) in Erie, Pennsylvania. Thompson labored on a farm and worked as a schoolteacher until 1869, when he began to study law at the firm of Brown & Stone in Warren County. He was admitted to the Warren County Bar on May 3, 1871, and practiced law at a small firm in Tidioute, Warren County. Elected in February of 1878, Thompson served one term as burgess of Tidioute. In November of that same year, he was elected District Attorney of Warren County, a position he held until 1880. He was elected burgess of Warren Borough in 1885. Thompson was married to the former Elizabeth Arnett, who died on January 28, 1894. They had 2 children together, Susan A. (Baker) and Louis Arnett Thompson. Thompson was later remarried to the former Aroline Hutchinson Arnett.
In November of 1888, Thompson was elected to represent Warren County in the Pennsylvania House of Representatives. He was elected to 2 more successive terms. During his first term, Thompson was selected chairman of the Printing Committee. He sponsored what would become Act 111 of 1889, which was one of the first bills that restricted the sale of tobacco products to children under the age of 16. He also introduced legislation that became Act 98 of 1889, which appropriated $6,000 to a shelter for the homeless in Pittsburgh.
On January 6, 1891, Thompson was elected to serve as the 100th Speaker of the Pennsylvania House of Representatives, and re-elected as Speaker for the 1893-1894 session.
Thompson's tenure as Speaker took place during one of the country's worst depressions. The Panic of 1893 was marked by the collapse of railroad overbuilding, which resulted in a series of bank failures. Pennsylvania was heavily affected by the economic crisis, and citizens demanded that those responsible for generating the crisis be held accountable. Out of the financial crisis, the legislature passed Act 190 of 1889, which created the Department of Banking to supervise and investigate banks' financial health. While Speaker, the legislature passed Concurrent Resolution 3 in 1891, which created a select committee to investigate the bank failures and recommend legislation to prevent future bank collapses.
In 1897, after his service in the House of Representatives, Thompson was appointed the first officer of Warren Commandery No. 63, Knights Templar, a society organized in the county in May of 1885. Later he also served as district Deputy Grand Master of the Masons for Pennsylvania. For the remainder of his life, Thompson continued to practice law in the city of Warren. On March 5, 1909, at the age of 62, Thompson suffered heart failure en route to his law office and passed away. He is interred at Oakland Cemetery in the city of Warren, Warren County, Pennsylvania.