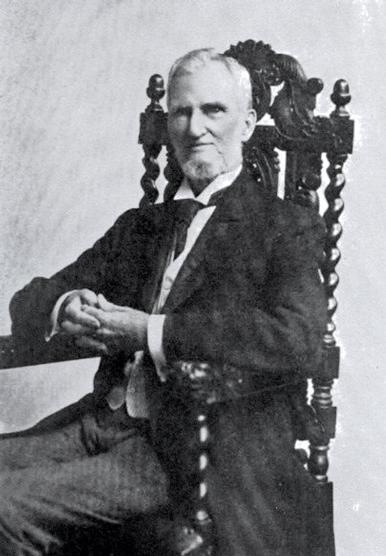 Photo credit:
Thirty-Ninth Annual Reunion of the Association Graduates of the United States Military Academy, at West Point, New York, June 12, 1908. Saginaw, Mi: Seemann & Peters, 1908.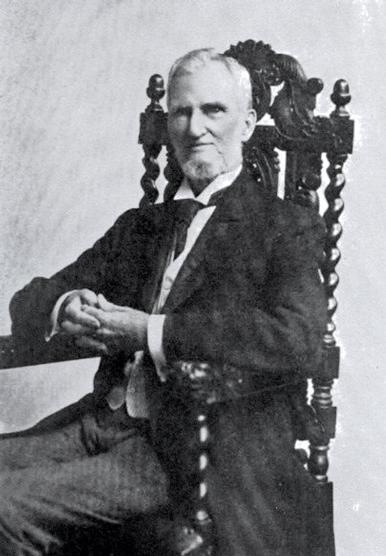 Photo credit:
Thirty-Ninth Annual Reunion of the Association Graduates of the United States Military Academy, at West Point, New York, June 12, 1908. Saginaw, Mi: Seemann & Peters, 1908.
John S. McCalmont
Born: April 28, 1822, Franklin, Venango County, PA. Died: December 2, 1906, Washington, DC. Member of the House: Jefferson, Clarion, and Venango Counties, 1849-1850. Affiliation: Democrat.
John Swayze McCalmont was raised in Venango County and attended a Latin school at a young age. He later attended Allegheny College in Crawford County, and trained as a printer in the offices of his hometown newspaper, the Franklin Intelligencer from 1834-1835. McCalmont embarked on a military career, graduating from West Point Academy in 1842, receiving the appointment of second lieutenant in the 3rd Regiment of Infantry on July 1, 1842. On October 10, 1842, he was promoted to the 8th United States Infantry. He resigned his commission on July 1, 1843, in order to pursue the study of law. McCalmont was admitted to the Venango County Bar on November 25, 1844, and in 1845 was appointed Deputy Attorney General in Clarion, McKean, and Elk Counties. In 1846 he married the former Elizabeth P. Stehley and the couple had a number of children, including Alexander, Mary S., Edward Stehley, Elizabeth Connely (Freer), William Alfred, James, Kate (Waller), and Maria Haldeman (Bryan).
McCalmont was elected to the Pennsylvania House of Representatives as a Democrat in 1848. He was elected as the 71st Speaker of the House on January 1, 1850, over Representative A.K. Cornyn by a vote of 58 to 39. During McCalmont's tenure as Speaker, the Office of District Attorney was created through Act 385. During the 1850 session, 2 new counties were created in Pennsylvania by Act 228, which allocated lands from Beaver and Mercer Counties to establish Lawrence County, and Act 387, which created Montour County from lands that were previously part of Columbia County.
In May of 1853, McCalmont and was appointed by Governor William Bigler as president judge of the 18th Judicial District, which was comprised of Clarion, Forest, Jefferson, Mercer, and Venango Counties. McCalmont was so well-regarded that McCalmont Township in Jefferson County was named for him during his time as president judge there. He resigned his office in 1861 to serve in the Civil War, leading the 10th Regiment of the Pennsylvania Reserve Corps as a colonel. During his military service, he led his regiment during the Battle of Dranesville on December 20, 1861, which was ultimately a Union victory. McCalmont was highly praised by General Edward Ord for his actions during the battle. Due to declining health, McCalmont resigned his command May 9, 1862.
After leaving the Union Army, McCalmont then returned to practicing law until April1, 1885, when President Grover Cleveland appointed him Commissioner of Customs, a position he held until he resigned in March of 1889. The rest of his career was spent in the practice of law in Washington, DC, where he had relocated earlier to fulfill his federal customs duties.
In addition to his legislative and judicial careers, McCalmont was an active member of a number of fraternal and historical organizations. He was a member of the Loyal Legion, the Grand Army of the Republic, and served on the executive committee of the United States Historical Society.
John S. McCalmont died in Washington, DC on December 2, 1906. He is interred at Franklin Cemetery in Franklin, Venango County, Pennsylvania.