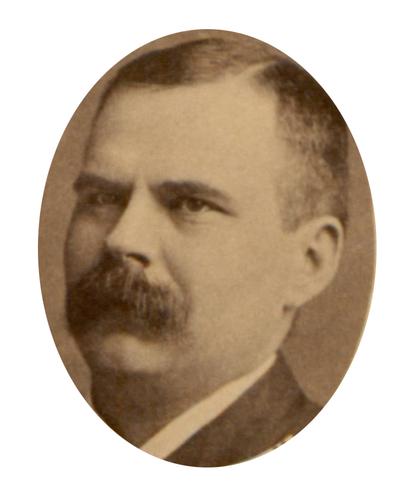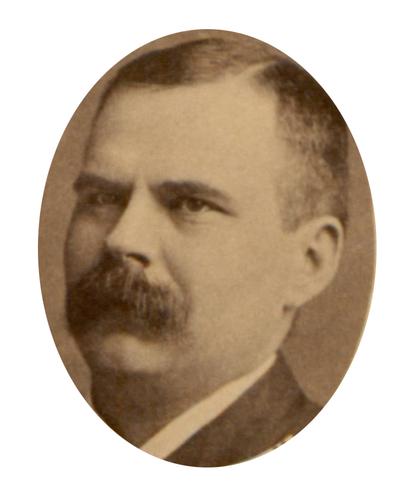 William T. Marshall
Born: February 13, 1858, Allegheny City, Allegheny County, PA. Died: October 22, 1944, Butler, Butler County, PA. Member of the House: Allegheny County, 2nd District, 1889-1902. Affiliation: Republican.
William Thomas Marshall was educated in the public schools of Allegheny County. He attended the Western University of Pennsylvania (now University of Pittsburgh). Marshall engaged in the retail grocery business in Allegheny city. In his early twenties, Marshall studied law in the office of the Honorable Thomas M. Bayne. Marshall was admitted to the Allegheny County Bar in 1880. From 1881-1885, Marshall was a deputy collector of customs at the Port of Pittsburgh. Marshall was hired in 1885 to work for the People's Natural Gas Company. Marshall married the former Elizabeth Hunter and together they had 4 children: Thomas B., Virginia, William T., and H.K. Boyer.
In 1887 Marshall was a delegate to the Republican State Convention. He was also the building chairman of the Allegheny County Hospital. In 1888 Marshall became the first person to represent the 2nd District of Allegheny County in the House and was re-elected for 6 more consecutive terms. Marshall served as chairman of the Appropriations Committee in 1893-1894, and was re-elected as chairman for 3 more consecutive terms.
Marshall was elected Speaker of the House in 1901. His election is noteworthy, as it occurred through the coordinating efforts of Matthew Quay, a powerful Republican Congressional leader, who is credited with assisting in securing 5 Democrat votes for Marshall and in breaking the tie which the first ballot for Speaker resulted in, by convincing Representative Samuel H. Rothrock to not cast a vote in the second ballot. As a result, Marshall was elected to the Speakership, defeating fellow Representative William H. Koontz, of Somerset County, 100 votes to 99.
As Speaker, Marshall signed into law Act 228 of 1901, which enacted a law preventing local municipalities from collecting taxes on religious and public property. It also created tax exemptions for public charity organizations and nonprofit cemeteries. He also signed Act 541 of 1901 into law, which appropriated money in the budget for the installation, management, and payment of utility fees of electric lighting and electric heating in public buildings.
William Thomas Marshall died on October 22, 1944 in the city of Butler, Butler County, Pennsylvania. He is interred at Evans City Cemetery in Evans City, Butler County, Pennsylvania.