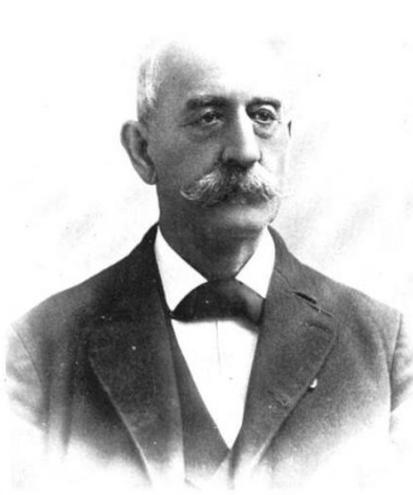 Photo credit:
Athanatos. "Find A Grave - Millions of Cemetery Records." May 24, 2010. www.findagrave.com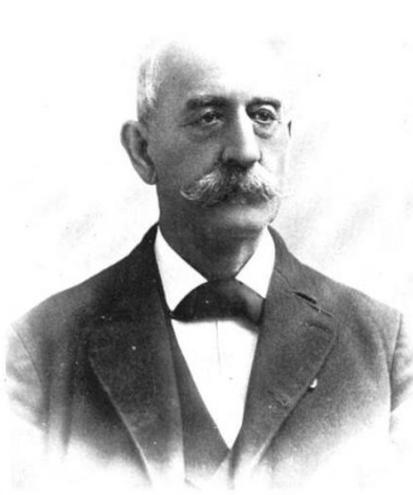 Photo credit:
Athanatos. "Find A Grave - Millions of Cemetery Records." May 24, 2010. www.findagrave.com
A. Brower Longaker
Born: April 21, 1828, Lower Providence Township, Montgomery County, PA. Died: June 16, 1913, Norristown, Montgomery County, PA. Member of the House: Montgomery County, 1855-1858. Affiliation: Democrat.
Abraham Brower Longaker, son of former Representative Henry Longaker, was born on April 21, 1828. Longaker was born with a twin sister, Elizabeth, who passed away shortly after birth. He was named after his maternal uncle, the Hon. Abraham Brower, who served in the Pennsylvania Senate from 1841-1843. As a child, he attended the Washington Hall Academy. He attended Franklin College (now Franklin & Marshall College) in 1847, before transferring to Union College in Schenectady, New York, and graduated from that institution in 1850. Upon completing his education, he became a public school teacher in Philadelphia from 1850-1852. Longaker's career plans changed, leading him to attend law school at the State and National Law School of New York State, where he graduated from in 1853. Longaker married Mary More Slingluff on December 8, 1859, and the couple had 3 children: Leila Kurtz, Rosalie, and Norris Slingluff.
Longaker practiced law in Northampton County before relocating to his home county of Montgomery, where he was admitted to the bar on September 28, 1853. He quickly entered the political arena as a delegate to the Democratic State Convention in 1855. That same year, he began his tenure as a Representative in the Pennsylvania House, serving 3 terms before his election as the 80th Speaker of the House on January 5, 1858. As Speaker, he oversaw Act 455 of 1858, which authorized the sale of state-owned canals to privately owned railroad companies. Also under Longaker's Speakership, the House adopted a new rule requiring members to cast their vote when their name was called, instead of waiting and recording their votes after the rest of the members had voted.
During the Civil War, Longaker briefly volunteered as part of the Independent Volunteer Cavalry of Pennsylvania, mustering in as a sergeant on September 13, 1862. He was discharged on September 27, 1862. He reenlisted on July 2, 1863, in Company H, 41st Regiment of the Pennsylvania Emergency Militia, entering as a private, and was elected quartermaster of the regiment on July 5. When the regiment was organized into brigades, he acted as commissary of the brigade. He mustered out on August 4, 1863.
Following his tenure in the House, Longaker remained involved in public service. He was elected as the recording secretary of the Pennsylvania State Agriculture Society in 1861, and was re-elected annually until 1869. In 1860 he was appointed inspector, and later secretary, of the State Prison Board, serving 3 years. He was a director of the Bank of Montgomery County in 1863, and was president of the bank from 1864-1868. In February of 1867, he was appointed by President Andrew Johnson as Collector of Revenue for the Sixth District of Pennsylvania. In October of 1868, Longaker was elected as president judge of the Third Judicial District of Pennsylvania (covering Northampton and Lehigh Counties). He held this position until 1878, when he resigned to return to his private law practice in Allentown.
Abraham Brower Longaker died on June 16, 1913. He is interred at Montgomery Cemetery in Norristown, Montgomery County, Pennsylvania.