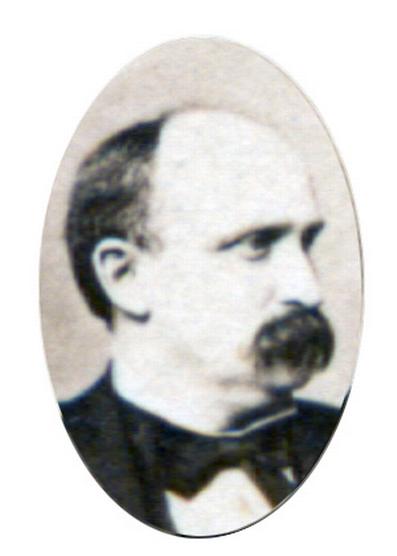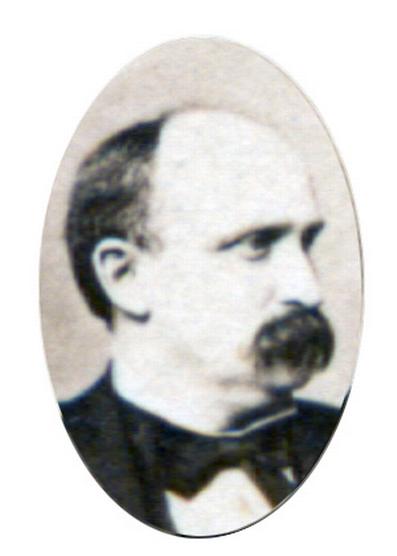 Henry M. Long
Born: October 28, 1836, Pittsburgh, Allegheny County, PA. Died: December 24, 1909, Edgeworth, Allegheny County, PA. Member of the House: Allegheny County, 1st District, 1875-1880. Affiliation: Republican.
Henry Martyn Long was educated in the public schools of Pittsburgh. He completed his studies at West Chester Academy and attended classes at West Virginia University. In 1856 he traveled west and spent several years steamboating. He married the former Emily A. Brackbill of Niles, Michigan, in 1858, at Prescott, Wisconsin, and had 3 daughters: S. Louise, Etta (Stevens), and Jessie (Graham). He returned to Allegheny County in 1861 and pursued careers in merchandising, oil producing, and refining. Long was a corporal in Company G, 15th Regiment of the Pennsylvania Emergency Militia, during the Civil War, in September of 1862. In 1870 Long became one of the editors and proprietors of the Pittsburgh Gazette. During that time, he was elected to the Allegheny City Council, serving as president in 1874. He resigned from that position upon his election to the State House in November of 1874. Long was elected to represent the 1st District of Allegheny County for 5 terms, from 1875-1880.
Long was selected chairman of the Appropriations Committee for the terms of 1877 and 1878. Most notably In January of 1877, Long sponsored House Bill 243, which aimed to provide for the education and maintenance of orphans of deceased soldiers and sailors. It was quickly passed and signed by the Speaker in March of 1877.
On January 7, 1879, Long was elected the 95th Speaker of the Pennsylvania House of Representatives. During his tenure as Speaker, the House passed a new factory safety law, Act 132 of 1879, which required fire escapes to be built in case of emergencies. The state also gave water companies the right to occupy land in order to build water supplying stations for cities and townships, which became Act 193 of 1879.
After retiring from the House, Long was involved in an iron and steel manufacturing business, the Keystone Rolling Mills, and he was a member of the Williams, Long & McDowell Firm. After 1881, Long was actively dealing in stocks and bonds. He was a charter member of the Pittsburgh Stock Exchange and was its president for 3 years. Long was also president of the Western Pennsylvania Historical Society.
Henry M. Long died on December 24, 1909 in Edgeworth, Allegheny County, Pennsylvania. He is interred at Sewickley Cemetery, Sewickley, Allegheny County, Pennsylvania.