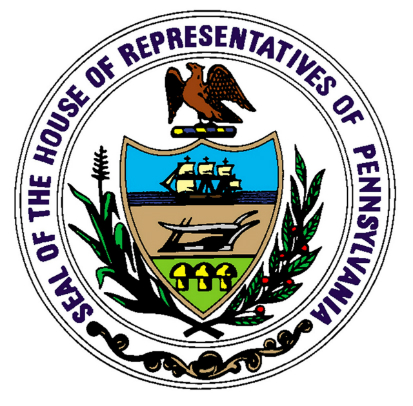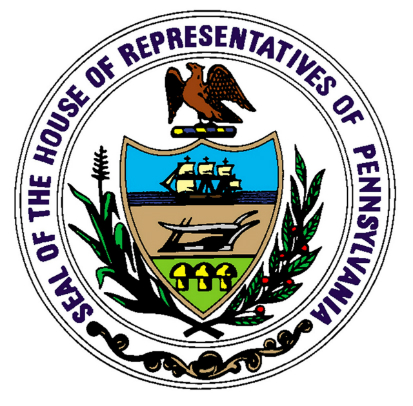 James R. Kelley
Born: March 1, 1839, County Antrim, Ireland. Died: August 9, 1871, Washington, Washington County, PA. Member of the House: Washington County, 1864; Beaver and Washington Counties, 1865-1866. Affiliation: Union Republican.
James Robinson Kelley was born in Ireland and migrated to Pennsylvania as a child in 1849. He attended Haysville Academy in Ohio. In 1861 Kelley enlisted as a private in Company H of the 31st Ohio Volunteers. In 1862 he married the former Jane Hunter and the couple had 4 children. He left military service due to illness in 1863, and continued to serve the Union cause as a writer and columnist in Pennsylvania newspapers. It was through his journalistic endeavors that Kelley gained a political following and was elected to the Pennsylvania House to represent Washington County for the 1864 session, followed by re-election to represent both Washington and Beaver Counties for the 1865 and 1866 sessions.
Kelley was elected Speaker of the Pennsylvania House of Representatives for the 1866 session on January 4, 1866. While Kelley was Speaker, the legislature commissioned the famed painting The Battle of Gettysburg, by Peter Frederick Rothermel, commemorating the Civil War battle. Costing $25,000, the painting, which measures 16 x 32 feet, is now displayed at the State Museum of Pennsylvania. Also during Kelley's time as Speaker, the precursor to the modern Fish and Boat Commission was established with Act 336. The act called for the creation of a position of a commissioner to ensure the protection of the Susquehanna River as a habitat for fish and their spawn, as well as set forth penalties for companies or individuals that obstructed passageways and dams.
Upon leaving the Pennsylvania House, Kelley operated his personal farm and co-owned and edited the Washington Reporter. Kelley also maintained his interest in state politics, serving as a delegate to the Republican State Conventions of 1869 and 1871.
Kelley died on August 9, 1871, at his home in the city of Washington, Pennsylvania, at just 32 years old. He is interred at Upper Buffalo Presbyterian Church in the city of Washington, Washington County, Pennsylvania.