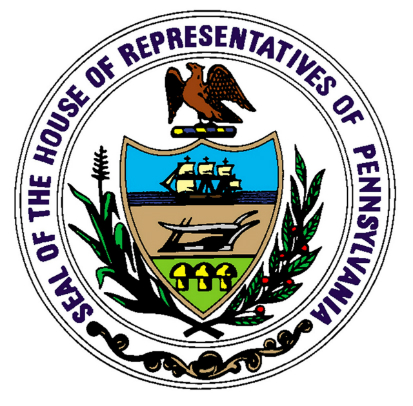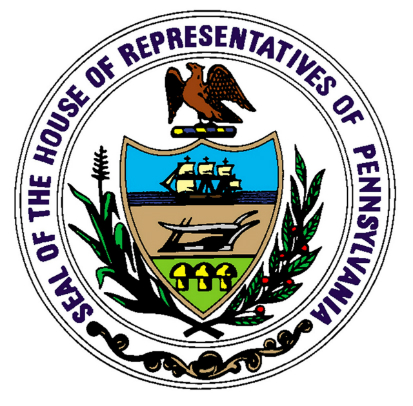 John P. Glass
Born: 1821, PA. Died: March 15, 1868, Pittsburgh, Allegheny County, PA. Member of the House: Allegheny County, 1864-1867. Affiliation: Republican.
John P. Glass was born in 1821 in Pennsylvania, and built his early career in Allegheny County. He and his wife, Emma, had 3 children: William B., Robert A., and Clara E. (Morrow). Glass managed the Pittsburgh Post Office. He engaged in the growing telegraph business, and employed a young Andrew Carnegie as a messenger. During the Civil War, Glass was a captain, and eventually promoted to colonel, of the 74th Infantry, 5th Regiment of the Excelsior Brigade from Allegheny County.
During his time in the House, Glass introduced legislation to aid the war effort, and was invested in providing appropriately for the soldiers and veterans of the conflict. Glass was elected Speaker of the Pennsylvania House of Representatives on January 1, 1867 for the 1867 session. Glass's election as Speaker was at first contentious, as Republican Party boss Matthew Quay was also a candidate for the position. The race proved complicated, with members of the Pennsylvania House Representatives expected by party officials to base their votes for Speaker off of candidate endorsements for the United States Senate race. Glass had the endorsement of Simon Cameron and his supporters, eminent United States Senator and former Secretary of War, for the Speakership, while Representative Quay was aligned with Governor Curtain, who had aspirations of taking a seat in the United States Senate for himself after finishing his time as Governor. Ultimately, Quay withdrew prior to the vote, leaving Glass to win the Speakership over Democrat A.D. Markley in a vote of 61 to 37.
Glass oversaw several prominent legislative initiatives during his tenure as Speaker in 1867. Through Joint Resolution 1, the House ratified the 14th Amendment to the United States Constitution, which granted citizenship rights to all native-born and naturalized Americans, including recently freed slaves. Act 1079 was passed, which incorporated Vulcan Iron Works, a prominent corporation that built mining equipment and locomotives located in Wilkes-Barre, Luzerne County. Additionally, Act 482 created a system for medical schools to acquire bodies of the deceased for study which would have otherwise had to have been buried at public expense.
Toward the end of his service in the House, John P. Glass became ill, and he died at the age of 47, on March 15, 1868. He is interred at the Allegheny Cemetery in Pittsburgh, Allegheny County, Pennsylvania.