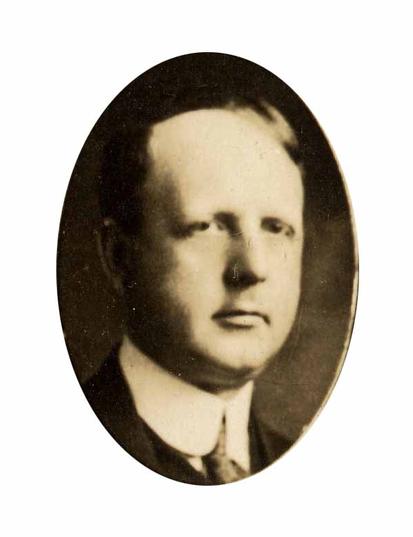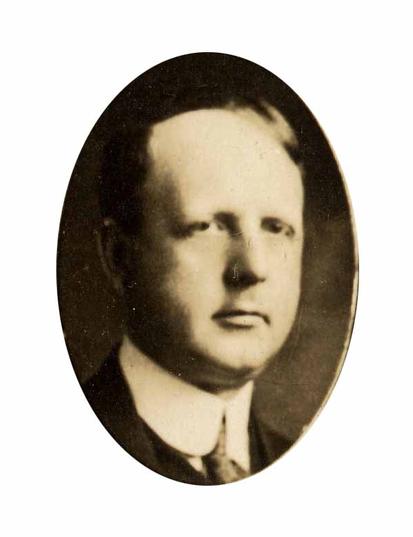 Samuel A. Whitaker
(Elected following Spangler's ousting)
Born: February 15, 1876, Phoenixville, Chester County, PA. Died: January 2, 1923, Harrisburg, Dauphin County, PA. Member of the House: Chester County, 2nd District 1913-1918 and 1921-1922. Affiliation: Republican.
Samuel Adams Whitaker was educated in the public schools of Chester County. Whitaker attended the University of Pennsylvania and received a Bachelor of Laws degree in 1896 and a Doctorate of Laws in 1899. After graduation, Whitaker started practicing law with J. Whitaker Thompson and Morris Dallett in Chester and Philadelphia Counties.
In November of 1912, Whitaker was elected to the Pennsylvania House of Representatives representing Chester County for the 1913-1914 session, and was re-elected for the 1915-1916 and 1917-1918 sessions. Whitaker was nominated for the 1919-1920 session, but withdrew from the ticket in order to serve in the military overseas. Whitaker was ranked first sergeant from prior service in the Pennsylvania National Guard, from 1898-1905. Whitaker re-enlisted and assumed command as captain of Battery C, First Field Artillery, of the Pennsylvania National Guard while on deployment at the Mexican border from July 5, 1916, to November 30, 1916. He was called into service again on July 15, 1917, and served as captain of Battery C, 107 Field Artillery, 28th Division, in France and Belgium. After his service in World War I, he was re-elected to the House for the 1921-1922 and 1923-1924 sessions.
Whitaker was the primary supporter of legislation that became Act 17A of 1917, to appropriate money to the National Guard for supplies, training, and salary. This legislation was passed soon after the entry of the United States into World War I. Whitaker also sponsored a bill that resulted in Act 247 of 1921, which would authorize counties, cities, boroughs, towns, and townships to acquire lands and to transfer such lands to the Commonwealth for the use of the National Guard. In 1921 he was the key sponsor of legislation, which would become Act 419, which regulated fire insurance companies and expanded the number of policies that they offered.
Whitaker was chosen to serve as the chairman of the following committees: the Military Committee from 1913-1914, the Judiciary Special Committee from 1915-1916, the Manufactures Committee from 1917-1918, and the Corporations Committee in 1921. In April of 1921, the Republican members of the House held a "rump session", a term referring to a supplementary period at the end of a term held to address unresolved legislation. During this session, Whitaker was elected Speaker to replace Robert Spangler, who had been ousted by a divided House. On April 26, 1921, Whitaker became the 111th Speaker of the Pennsylvania House of Representatives.
Because Spangler was ousted at the conclusion of the 1921-1922 session, Whitaker presided as the Speaker for 3 session days: April 26, 27, and 28 of 1921. During this short period he created a new Rules Committee that helped pass a general appropriations bill and discharged a number of bills relating to reapportionment from the Rules Committee. On April 28, 1921, the general appropriations bill, Act 42A, was finally signed into law and the "rump session" was pronounced over.
On November 7, 1922, Whitaker was elected to represent Chester County for the 1923 session. However, prior to being sworn in on January 2, 1923, he died of heart failure in the Penn-Harris Hotel in Harrisburg. He is interred at Morris Cemetery, Phoenixville, Chester County, Pennsylvania.