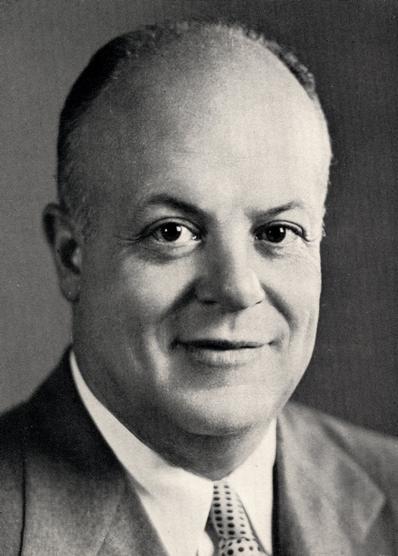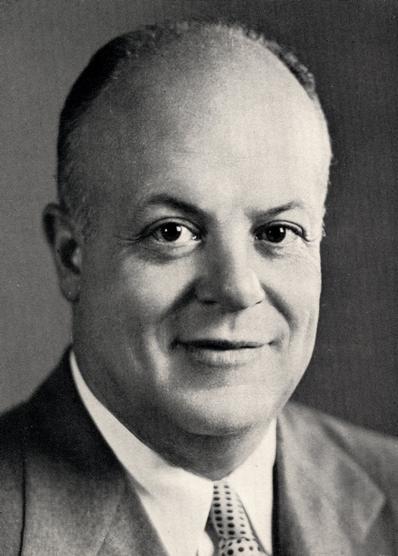 Charles C. Smith
Born: October 8, 1908, Philadelphia, Philadelphia County, PA. Died: December 22, 1970, Wynnewood, Montgomery County, PA. Member of the House: Philadelphia County, 15th District, October 4, 1943-1956.. Affiliation: Republican.
Charles Smith attended public grade schools and graduated in 1927 from Northeast High School in Philadelphia. After high school, he was a partner in the fuel firm of Smith and Boyd. He married the former Mary E. Brown in 1933 and they had 2 daughters and a son. Smith was elected to represent Philadelphia County in the Pennsylvania House of Representatives on September 14, 1943 a special election to fill the vacancy caused by the death of Edwin A. Lee. He was sworn in on October 4, 1943. Smith was re-elected for 6 more successive terms.
Smith was elected to the leadership position of Republican Whip from 1949-1950. He was elected Republican Leader in 1951-1952 and in 1955-1956. Smith became the 124th Speaker of the Pennsylvania House of Representatives on January 6, 1953. As Speaker, Smith was a leading proponent of a 1 percent sales tax, a tax to help cover the revenue necessary to continue funding the school budget. There were 2 different bills that contained the tax. First House Bill 908, which became Act 85 of 1953, taxed the use and storage of tangible personal property at 1 percent. The other tax bill, House Bill 909, which became Act 86 of 1953, taxed retail sales of tangible personal property within the Commonwealth. These bills became the first imposed use tax for Pennsylvania.
In 1951 Smith was the prime sponsor of legislation for the observance of the 175th anniversary of the adoption of the Declaration of Independence, which became Act 8A of 1951. This legislation created a commission to cooperate with like commissions of the government of the United States and Philadelphia in preparing ceremonies for the occasion. Smith was also a cosponsor of legislation that prohibited discriminatory practices of employers, employment agencies, labor organizations and others. The Pennsylvania Fair Employment Practice Commission was created from this legislation, which became Act 22 of 1955.
After leaving the House, Smith was elected Pennsylvania Auditor General from 1957-1960. On May 7, 1957, upon his inauguration as Auditor General, Smith became a member of the Board of Finance and Revenue, the State Board of Public Assistance, the State Council of Civil Defense, the Delaware River Port Authority, and the Delaware River Joint Toll Bridge Commission. In 1960 Smith lost a race for Pennsylvania State Treasurer and retired from public service.
Charles C. Smith died on December 22, 1970 in Wynnwood, Montgomery County, Pennsylvania. He is interred at Westminster Cemetery in Bala Cynwyd, Montgomery County, Pennsylvania.