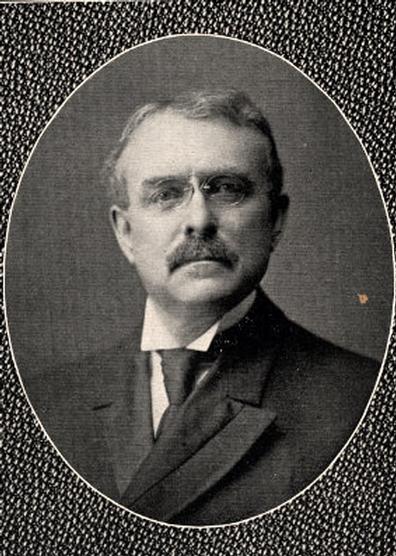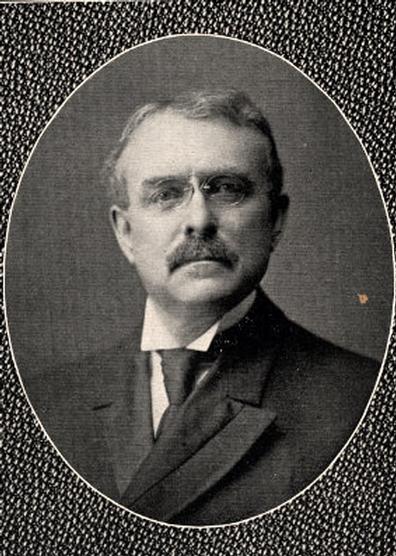 Milton W. Shreve
(Appointed following the death of John F. Cox)
Born: May 3, 1858, Chapmanville, Venango County, PA. Died: December 23, 1939, Erie, Erie County, PA. Member of the House: Erie County, 1st District, 1907-1912. Affiliation: Republican.
The son of a Baptist minister, Milton William Shreve was raised in Venango County, Pennsylvania. He received his preparatory education at Edinboro State Normal School (now Edinboro University), which he attended from 1875-1879. Later he attended Allegheny College for 2 years and the University of Lewisburg (now Bucknell University) for 2 years, graduating in 1884 with a Bachelor of Arts degree. Shreve studied law and was certified by the Erie County Bar and permitted to practice in the Pennsylvania Supreme Court and the United States Supreme Court, among other federal courts. Shreve married the former Mary Hill and they had 2 children, Lyman C. and Martha F. (Hubley).
In 1899 Shreve was elected District Attorney of Erie County, and in 1900 he was elected the chairman of the Erie County Republican Committee. He was a member of the Erie County Chamber of Commerce Board of Trade and served as a director of the People's Bank of Erie. In November of 1906 Milton Shreve was elected to represent the 1st District of Erie County in the Pennsylvania House of Representatives. He was re-elected to 2 subsequent terms and served from 1907-1912.
While in office, one of Shreve's legislative successes was the passage of Act 162 of 1909, which called for further regulation of the practice of medicine within the Commonwealth through requiring applicants for medical licenses to provide proof of their education. Shreve made further legislative attempts to ensure those needing medical attention got adequate care through the introduction of multiple bills calling for appropriations to medical facilities.
During his service in the House, Shreve served as a member of the Appropriations Committee and became chairman of the Committee of Mines and Mining in 1909. The following term, in 1911, he was named as chairman of the Judiciary General Committee. That same year, then-Speaker John F. Cox passed away suddenly on November 6, 1911. As a result of Cox's passing, Shreve was appointed 106th Speaker of the Pennsylvania House of Representatives through the operation of the Act of Assembly, which placed the duties of the Speakership on the chairman of the Judiciary General Committee. During his time as the Acting Speaker, the Pennsylvania Legislature never actually convened for an official session day; however, Shreve served as Acting Speaker for the remainder of the 1911-1912 session.
While serving in the House, Shreve was able to gain enough popularity and support to make a successful run for a seat in the United States Congress. He won his election bid in November of 1912 and represented the 28th Congressional District of Pennsylvania for the 63rd Congressional session. He was re-elected for 7 consecutive terms, serving a total of 16 years of as a Congressman. After an unsuccessful re-election to the 73rd United States Congress, Shreve returned to Erie to practice law.
Milton W. Shreve died on December 23, 1939, in the city of Erie, Erie County, Pennsylvania. He is interred at Erie Cemetery, Erie, Erie County, Pennsylvania.