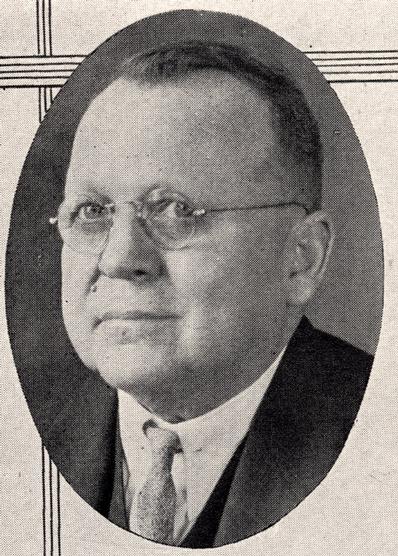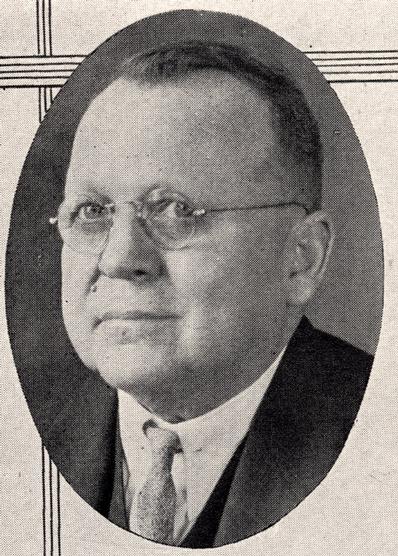 Wilson G. Sarig
Born: March 7, 1874, Lenhartsville, Berks County, PA. Died: March 14, 1936, Temple Borough, Berks County, PA. Member of the House: Berks County, 2nd District, 1915-1920 and 4th District, 1923-1928 and 1931-March 14, 1936. Affiliation: Democrat.
Wilson Sarig graduated in 1894 from Keystone State Normal School (now, Kutztown University). He taught in the public schools of Temple from 1891 through 1936. Sarig married the former Jennie Unterkofler and they had 2 daughters, Mae E. (Ardes) and Stella I. (Patterson).
Sarig became involved in politics and was elected as a delegate to the Berks County Convention in 1895 from the borough of Lenhartsville. From 1900-1915, Sarig was elected the Justice of the Peace for Muhlenberg Township. In November of 1914, Sarig was elected to serve as a Representative from Berks County's 2nd District for the sessions 1915-1916, and was reelected from 1917-1920. Sarig ran for the State Senate in 1920, but was defeated by James E. Norton. Due to the 1920 Census, the 2nd District was reapportioned and became the 4th District. Sarig was re-elected and represented the 4th District from 1923-1928. He was defeated in the 1928 general election by Republican candidate Clifford Landis, and then was re-elected to the House and served from 1931-1936.
In 1917 Sarig was the prime sponsor of legislation that became Act 232A, which appropriated funding to purchase Indian relics for the Pennsylvania State Museums. In 1923 he was the prime sponsor of legislation that provided for a system of employment and compensation for inmates of county jails and prisons, or Act 172. Blue laws prohibiting Sunday sports were still in effect when Sarig was the Democratic Leader, so in 1933 he helped pass a bill which became Act 49, which would allow local communities to decide whether or not to prohibit baseball and other outdoor sports on Sunday.
Sarig served as the Democratic Leader from 1931-1934. He was an unsuccessful candidate for the Speakership in the 1917-1918, 1923-1924, and 1927-1928 legislative sessions. When he returned to legislative service in 1931, he was nominated again as a candidate for Speaker, and again in 1933. On January 1, 1935, Sarig became the 117th Speaker of the Pennsylvania House of Representatives and the first Democrat-elected Speaker in the 20th century.
During his tenure as Speaker, Sarig oversaw legislation to create the General State Authority. This bill, which became Act 190 of 1935, created an independent body in order to circumvent constitutional restrictions on the state's borrowing capacity. That same year, Sarig also oversaw legislation which became Act 211, which allowed electors to decide whether their local community could allow motion pictures to run on Sunday.
On March 14, 1936, at the age of 61, Sarig passed away in Berks County, Pennsylvania, following an extended illness. He is interred at Laureldale Cemetery in Tuckerton, Berks County, Pennsylvania.
Following his death, the Wilson G. Sarig Elementary School was built in Temple, Pennsylvania. The school would remain there until it was sold in 1989. Wilson's daughter, Mae, established the Wilson G. Sarig Scholarship at Kutztown University. This scholarship provides a full-time student with tuition assistance.