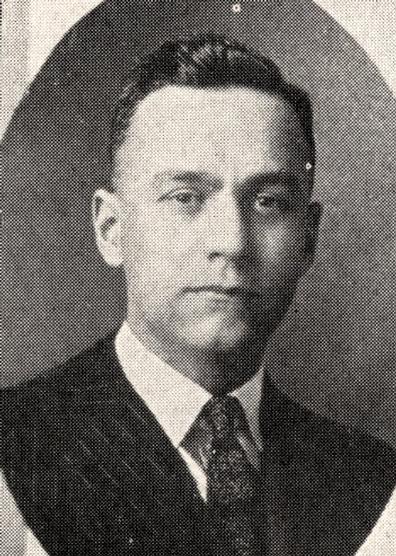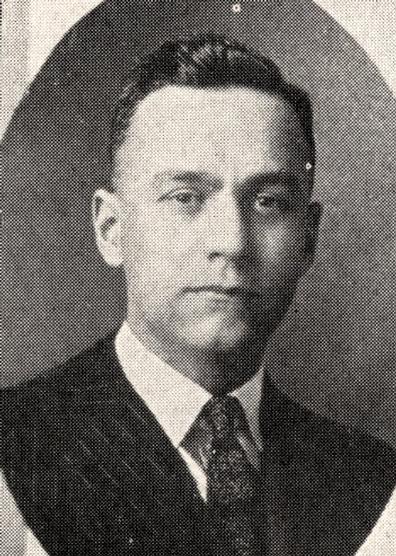 James H. McClure
(Elected to replace Thomas Bluett following his resignation)
Born: June 27, 1886, McKeesport, Allegheny County, PA. Died: February 17, 1941, Pittsburgh, Allegheny County, PA. Member of the House: Allegheny County, 10th District, 1923-1934. Affiliation: Republican.
James Haines McClure was educated in the public schools in McKeesport, Pennsylvania. He graduated in 1909 from Gettysburg College, where he studied law and science. In 1911 he graduated with a Bachelor of Laws degree from the University of Pennsylvania. McClure was admitted to the Bar of Allegheny County in 1912 and worked for the law firm of McGrady, McClure, Nicklas and Hirshfield of Pittsburgh. McClure married the former Mary Walton during this time and they had 2 children, James H. and William H. For 18 years McClure served as the solicitor for both Glassport Borough and Glassport School Board. In November of 1922, McClure was elected to serve the 10th District of Allegheny County for the 1923-1924 session. He was re-elected for 5 more successive terms.
McClure was the prime sponsor of what became known as the Borough Code of 1927, Act 336, to revise, amend, and consolidate the law relating to boroughs. This bill addressed issues relating to borough limits, the election of borough officers, the creation and alteration of boroughs, and other such matters. In 1933 McClure was the prime sponsor of legislation, which became Act 104, to tax nonintoxicating alcoholic beverages. A nonalcoholic beverage was determined to be anything with alcohol content but less than 0.5 percent alcohol by volume. During the Extraordinary Session of 1933, McClure helped pass the Liquor Control Bill, which became Act 4 of 1933, which established the liquor store system. Because the 21st Amendment was ratified that same year—officially ending Prohibition—both pieces of legislation were of special significance at the time.
McClure was selected as the chairman of the Judiciary General Committee for the 1925-1926 session. In the fall of 1927, McClure was elected the Speaker of the Pennsylvania House of Representatives. He obtained this position after Speaker Thomas Bluett resigned upon his selection as a Philadelphia Municipal Court judge. Although McClure lost his position as Speaker to Aaron Hess in 1929, he would return to serve as chairman of the Judiciary General Committee from 1929-1934.
There is no legislative record for the time McClure was Speaker since House sessions concluded in April 15, 1927, when Thomas Bluett resigned. During his time as Acting Speaker, McClure appointed members of the House to special committees. In 1928, for example, he appointed a committee of the House to attend the funeral of former Governor William Sproul.
Outside of the legislature, McClure served as an assistant county solicitor for Allegheny County from 1932-1936. McClure was the Republican nominee for the 44th Senatorial District in 1934, but lost in the general election to George Rankin, Jr. In November of 1936, McClure lost a Congressional race for the 31st District to James Quinn. He continued to work in his law practice until October of 1940, when he began work in the office of Allegheny County District Attorney Andrew Par.
James H. McClure died on February 17, 1941 in Pittsburgh, Allegheny County, Pennsylvania. He is interred at Versailles Cemetery in McKeesport, Allegheny County, Pennsylvania.