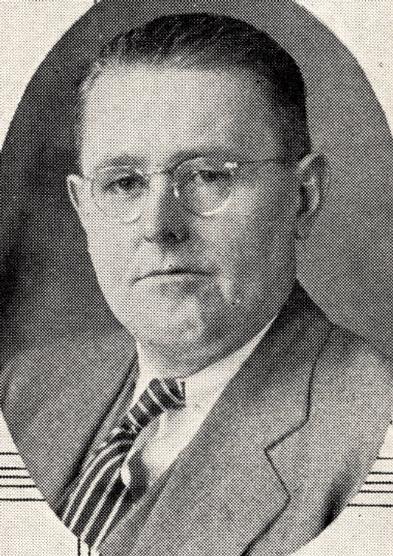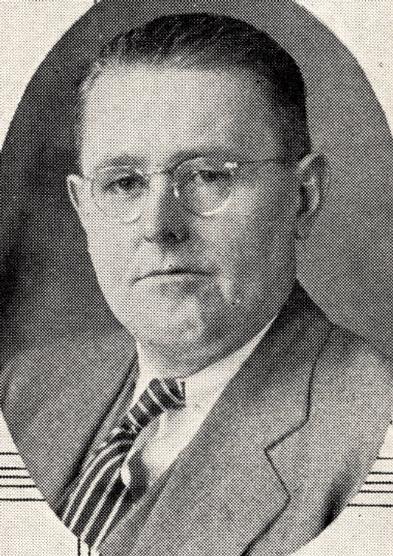 Elmer Kilroy
Born: August 4, 1895, Philadelphia, Philadelphia County, PA. Died: November 5, 1961, Philadelphia, Philadelphia County, PA. Member of the House: Philadelphia County, 24th District, 1935-1942. Affiliation: Democrat.
Elmer John Kilroy was educated in public schools in Philadelphia. After graduating from LaSalle College, Kilroy served overseas during World War I with the United States Marines' North Bombing Air Squadron, from 1916-1917. After his discharge from the Marine Corps, Kilroy played semi-professional baseball for 10 years, became a salesman in the construction business, and helped his father run Kilroy's Bar. The bar was across the street from Shibe Park, later known as Connie Mack Stadium. His father, Matt Kilroy, was a Major League pitcher, who still holds the record for most strikeouts in a season, 513 in 1886. He also holds the record for the most wins in a season by a left-handed pitcher, 46 in 1887.
Elmer Kilroy was involved in politics and in 1923 was elected as a ward committeeman, a position he held for over 20 years. He married the former Beatrice Cecilia Higgins in 1925. In November of 1934 Kilroy was elected to serve as the Representative for Philadelphia County, 24th District. He was re-elected to the House for 3 more successive terms.
Kilroy was the prime sponsor of 10 pieces of legislation that were signed into law; 5 of these Acts were appropriation bills. Each legislative term, Kilroy was the prime sponsor of appropriations for Woman's Medical College of Pennsylvania, located in East Falls, Philadelphia County. These were: Act 67A of 1935, Act 49A of 1937, Act 55A of 1939, and Act 47A of 1941. Kilroy was the prime sponsor of legislation which became Act 153 of 1937, which allowed the state to take over streets in cities of the first class and improve, construct, resurface, and maintain them.
In the 1937-1938 session, Kilroy was the chairman of the Highways Committee. On January 7, 1941, Kilroy became the 120th Speaker of the Pennsylvania House of Representatives.
The day Kilroy was elected Speaker, Connie Mack, former baseball player, manager, and owner of the Philadelphia Athletics, spoke to the General Assembly as Kilroy's friend. Kilroy would later introduce, and saw to the passage of, House Joint Resolution 73 of 1941, to designate May 17th as "Connie Mack Day" in the Commonwealth of Pennsylvania. As Speaker, Kilroy was the prime sponsor of legislation which became Act 86 of 1941, to further regulate weighmasters licensing and scales used for vehicles throughout the state. Kilroy was Speaker during the passage of Act 323 of 1941, legislation that created the Pennsylvania Board of Parole. In 1942 Kilroy chose not run for re-election to the Pennsylvania House, but instead to run for Lieutenant Governor.
In 1942 Elmer Kilroy was elected by a 3-to-1 margin as the Democratic Candidate for Lieutenant Governor in the primary. However, he was defeated in the general election by John Cromwell Bell, Jr., a future Governor of Pennsylvania. Kilroy would not return to state politics after his bid for Lieutenant Governor.
Elmer Kilroy died on November 5, 1961 in the city of Philadelphia, Philadelphia County, Pennsylvania. He is interred at Holy Sepulchre Cemetery in Cheltenham, Montgomery County, Pennsylvania.