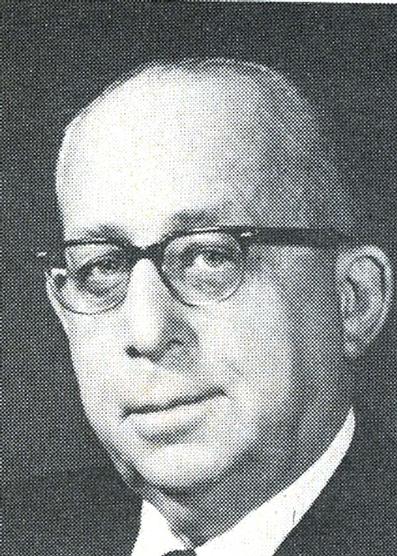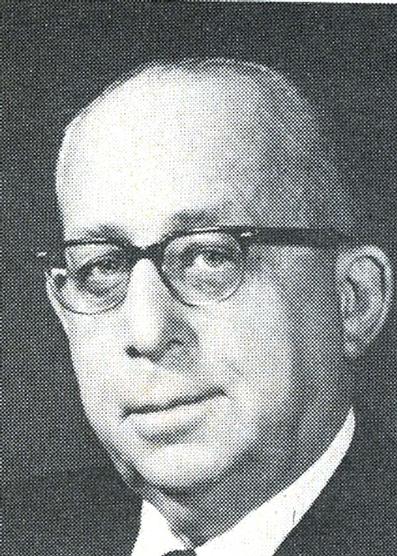 Robert K. Hamilton
Born: September 3, 1905, Roswell, Chaves County, NM. Died: November 10, 1986, Ambridge, Beaver County, PA. Member of the House: Beaver County, 1941-1946, 1949-1968 and the 16th Legislative District representing Beaver County, 1969-1972. Affiliation: Democrat.
Robert Kennedy Hamilton graduated in 1924 from Peabody High School in Pittsburgh, Pennsylvania. Hamilton then graduated with a Bachelor of Science degree in animal science in 1928 from Pennsylvania State College (now, the Pennsylvania State University). He also received a Bachelor of Laws degree and a Juris Doctor from Duquesne University Law School. Hamilton served as a second lieutenant of the ROTC Infantry from 1928-1930. In addition to practicing law, Hamilton was a farmer and an insurance agent and broker. Hamilton married the former Jean R. Hunt on May 16, 1945 and they had 2 sons, James and William.
In November of 1940, Hamilton was elected to the House of Representatives to serve Beaver County for the 1941-1942 session. He was re-elected for 14 other terms, missing the 1947-1948 session.
In the 1955 session, Hamilton was a cosponsor of Act 222, which was to prohibit certain practices of discrimination because of race, color, religious creed, ancestry, or national origin. This legislation created the Pennsylvania Fair Employment Practice Commission. Hamilton cosponsored a bill that amended the State Employees' Retirement Code of 1959 to redefine multiple services and the computation of benefits for members with multiple services, and to provide for 2 new classes of membership, which became Act 518 of 1963. As a member of the House, Hamilton became president of the National Society of State Legislators from 1970-1971. Today this organization is known as the National Conference of State Legislatures.
Hamilton was the chairman of the Insurance Committee from 1955-1958 and 1961-1962. He was elected as the 127th Speaker of the Pennsylvania House on January 5, 1965, for the 1965-1966 session. Hamilton served as the Republican Policy Chairman in 1967-1968 and as the chairman for the Ways and Means Committee for his last 4 years in the legislature, from 1969-1972.
As Speaker, Hamilton cosponsored legislation, which became Act 355 of 1965, which granted Temple University the distinction of a state-related university. He also cosponsored legislation relating to public health, which redefined industrial waste to include acid mine damage and increased penalties for discharge of industrial waste into the water of the Commonwealth. This legislation became Act 194 of 1965. Hamilton presided over the last House session with 209 members. During the next session, the House changed to 203 members, where it still remains today.
In the community, Hamilton was a member of Ambridge Lodge No. 701 and was a Past Master in 1949. He was also a member of the Syria Shrine, the Golden Triangle York Rite College, and the Coraopolis Royal Arch Chapter No. 300. Hamilton served on the Pennsylvania State University Advisory Board and the Red Cross Advisory Board. He was a Pennsylvania State University Distinguished Alumni recipient of 1966.
Robert K. Hamilton died on November 10, 1986 in Ambridge, Beaver County, Pennsylvania. He is interred at Sylvania Hills Memorial Park Mausoleum in Daugherty Township, Beaver County, Pennsylvania.