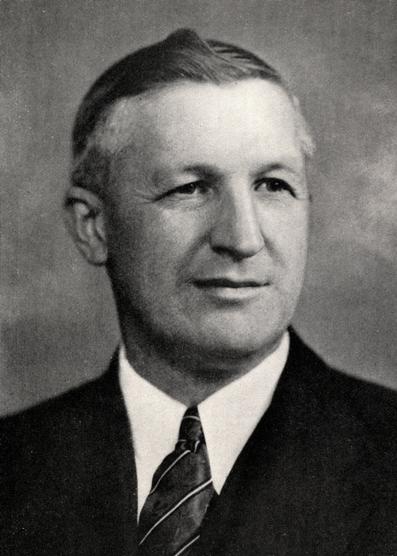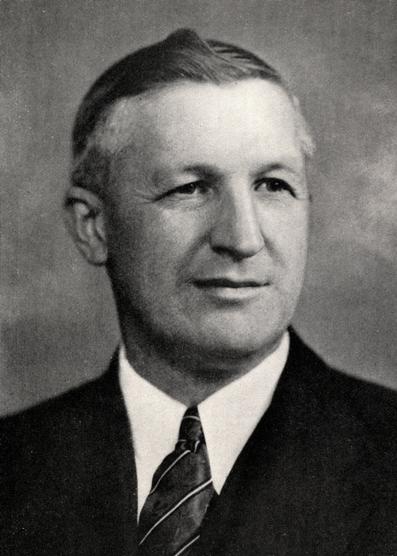 Ira T. Fiss
Born: November 7, 1888, Shamokin Dam, Snyder County, PA. Died: June 18, 1955, Danville, Montour County, PA. Member of the House: Snyder County, 1937-1948. Affiliation: Republican.
Ira T. Fiss was educated in the public schools of Monroe Township. In 1907 Fiss was a preparatory student at Susquehanna University and attended Bucknell University. He then entered the contracting business with his father, R. C. Fiss. Together they built the first stretch of State Road in Snyder County through Shamokin Dam. Fiss was married to the former Anna Hottenstein on December 14, 1916 by his father, the Justice of the Peace. Fiss became the first chief burgess of Shamokin Dam in August of 1927, when it was incorporated into a borough, and was re-elected for one more term. In November of 1936, Fiss was elected to the Pennsylvania House to represent Snyder County for the 1937-1938 session. He was reelected to 5 more consecutive times.
Fiss was appointed the Majority Appropriations chairman for the 1939-1940 term and the Minority Appropriations chairman for the 1941-1942 term. On January 5, 1943, Fiss was elected as the 121st Speaker of the Pennsylvania House of Representatives. Fiss became the only Speaker from Snyder County for the 20th Century. He remained in that position from 1943-1946. After his terms as Speaker, Fiss served in the legislature for one more term before retiring.
Fiss was the prime sponsor of 8 bills that were signed into law. Many of the bills dealt with the Department of Highway and the highway system. Act 482 of 1947 allowed certain employees of the Department of Highways to be defined as a "State employee" within the State Employees Retirement Law.
Fiss was Speaker during a majority of the United States involvement in World War II. Due to the war, most of the legislative session was spent on the war effort. As Speaker, he became a member of a number of committees relating to the war, such as: The State Council of Defense, the Public Building Authority, the State Governors Commission, and the State Authority. On May 8, 1945, the day after his last session day as Speaker of the House, Germany's act of military surrender was ratified in Berlin.
Locally, Fiss was a member of the State Grange and the Masonic Lodge and Consistory. He served as the state president for Patriotic Order Sons of America from 1945-1946. Fiss was a member of St. Matthew's Lutheran Church in Shamokin Dam, and served as the superintendent of the Sunday School from 1904-1945.
Ira T. Fiss died on June 18, 1955 in Danville, Montour County, Pennsylvania. He is interred at West Side Cemetery in Shamokin Dam, Snyder County, Pennsylvania.