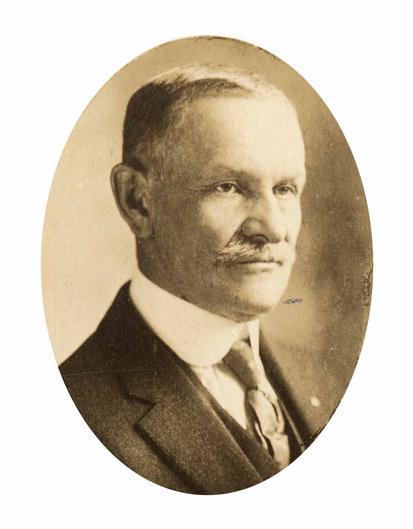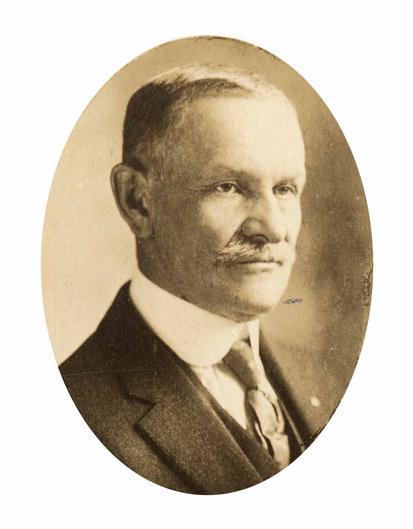 Richard J. Baldwin
Born: March 1, 1853, East Bradford Township, Chester County, PA. Died: June 15, 1944, Elwyn, Delaware County, PA. Member of the House: Delaware County, 2nd District, 1895-1900 and 1911-1918. Affiliation: Republican.
Richard Jacobs Baldwin was educated in the public schools of Chester County as well as in Maplewood and Eaton Academies. He spent his early life on a farm and practiced carpentry until the age of 23. Baldwin married the former Sarah Worrall Temple. They had 6 children: Mary Griffith, Thomas B. Temple, Helen Brinton, John Erskine, Florence Edith (Passmore), and Richard Lindley. In 1878 Baldwin moved to Chadds Ford, Delaware County, where he operated a general store. He went on to serve as postmaster of Chadds Ford from 1889-1893. In November of 1894, Baldwin was elected to represent the 2nd District of Delaware County for the 1895-1896 session. He was re-elected to the House for 6 more terms from 1897-1900 and 1911-1918.
Throughout his time in the House, Baldwin was successful in getting a number of pieces of legislation into law. In 1913 he was the prime sponsor of Act 340, which allowed certain prisoners to be released on probation if they had completed at least a third of their sentence. Also enacted in 1913 from a bill he sponsored was Act 13, which provided for a comptroller in counties having more than 100 thousand inhabitants. In 1915 his legislation would become Act 122, which prohibited any city, county, or municipality from imposing license tax upon insurance companies. In the same year, he sponsored Act 203, which allowed county commissioners to erect monuments to soldiers and sailors of wars.
Baldwin was selected as chairman of the Forestry Committee in 1897 and assumed the position again in 1899. He withdrew from the ticket for the session of 1900-1901 and served as recorder of deeds in Delaware County from 1902-1907. He owned an insurance business and continued to work in that profession until he returned to serve in the House of Representatives in 1911. Baldwin was appointed chairman of the Insurance Committee from 1915-1916. On January 2, 1917, Baldwin was elected as the 109th Speaker of the Pennsylvania House of Representatives.
Baldwin presided as Speaker during World War I. In the 2-year period he served, state revenues soared by almost 50 percent, while spending was cut for the first time since 1895 by $5 million. Also during his tenure as Speaker, the first state Farm Show was staged in January of 1917.
After presiding as Speaker for the 1917-1918 session, Baldwin was nominated to succeed Governor Sproul as State Senator. He won the election in 1918 decidedly, and presided over the 9th Senatorial District from 1919-1920. After his term as Senator, Baldwin established his own insurance company. He presided over the company until his death.
Richard Baldwin died on June 16, 1944 at his home in Elwyn, Chester County, Pennsylvania after being ill for several weeks. He is interred at Bradford Cemetery, Marshallton, Chester County, Pennsylvania.