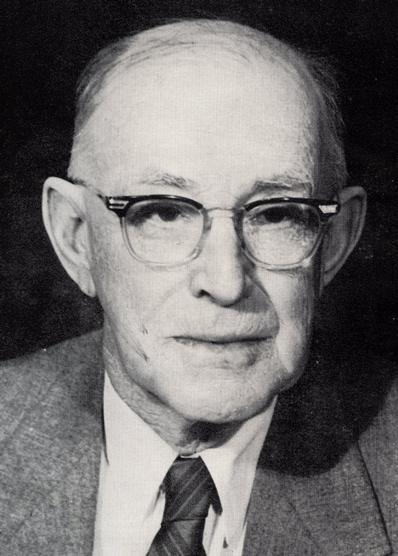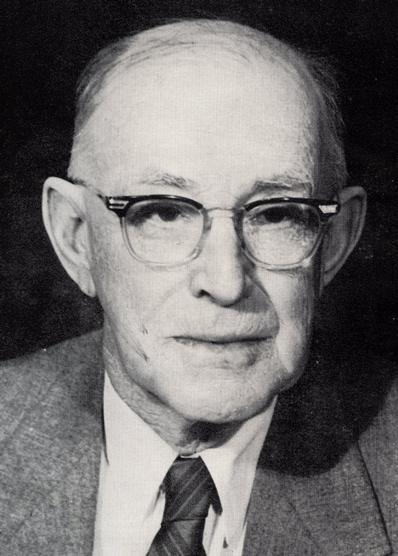 Hiram G. Andrews
Born: September 12, 1876, Troy Grove, LaSalle County, IL. Died: March 30, 1968, Johnstown, Cambria County, PA. Member of the House: Cambria County, 1933-1936, 1939-1940, and 1945-1962. Affiliation: Independent Citizens Party, Democrat.
Hiram Gilbert Andrews was a news reporter for the Cambria Freeman and the Johnstown Democrat until 1907 when he was appointed to the telegraph desk in the office of the Philadelphia North American. Andrews became the editorial director of the Johnstown Democrat from 1928-1941. Andrews married the former Mary M. Maher on October 22, 1912.
In November of 1932, Andrews was elected to the Pennsylvania House of Representatives for the 1933-1934 session, of which he was the only member of the Independent Citizens Party. He was elected as a Democrat in 1934, 1938, 1944 and then for 8 more successive terms following 1944.
In 1935 Andrews was the prime sponsor of legislation, which became Acts 288, 289, and 290, which required county, city, and borough districts to have records open for inspection. Andrews cosponsored legislation in 1945 which changed the definition of a "qualified elector" to include people in active military service. This bill, Act 12 of 1945, allowed for people in active military duty at the end of World War II to be considered as a qualified elector for public offices.
Andrews was the Democratic Floor Leader from 1945-1954. He was elected as the 125th Speaker of the Pennsylvania House of Representatives for the 1955-1956 session. In 1957 Andrews served as the Democratic Whip until December 31, 1957, and was elected Democratic Floor Leader in 1958 for the second half of the session. He was re-elected Speaker of the House from 1959-1962.
As Speaker, Andrews was the prime sponsor of legislation, Act 421 of 1955, to approve, ratify, and enact the Great Lakes Basin Compact. One goal of this compact was to "promote the orderly, integrated, and comprehensive development, use, and conservation of the water resources of the Great Lakes Basin." Congress and 7 other states would ratify the compact. In 1959 Andrews was Speaker during the creation of the Pennsylvania Rehabilitation Center in Johnstown, which became Act 55.
In the community, Andrews was a member of the General State Authority, the Highway and Bridge Authority, and the School Authority. Eleven years after his death, the Pennsylvania Rehabilitation Center was renamed the Hiram G. Andrews Center, Act 32 of 1979. Several of his letters, newspaper clippings, miscellaneous books, pamphlets, and family photographs are part of the Pennsylvania Historical and Museum Commission's manuscript collection found in the State Archives.
Hiram G. Andrews died on March 30, 1968 in Johnstown, Cambria County, Pennsylvania. He is interred at Grandview Cemetery in Johnstown, Cambria County, Pennsylvania.