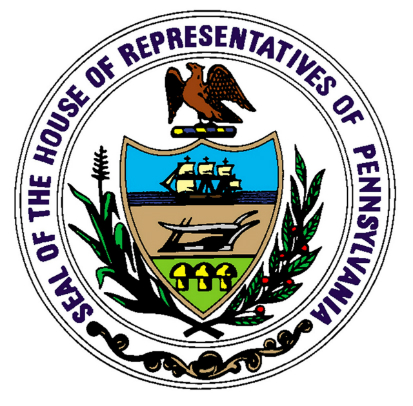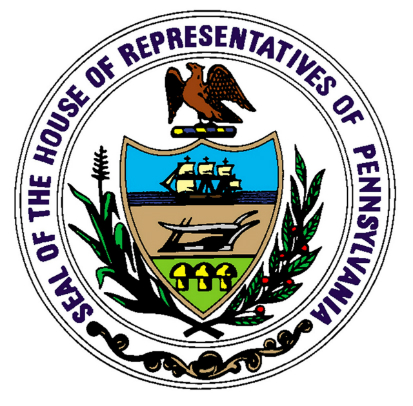 Henry K. Strong
Born: March 2, 1798, Pittsfield, Berkshire County, MA. Died: November 21, 1860, Philadelphia, Philadelphia County, PA. Member of the House: Philadelphia County, 1853-1855, 1859-November 21, 1860. Affiliation: Whig, People's Party.
Henry King Strong was born and raised in Massachusetts. He graduated from Union College in 1821 and later worked as a teacher at the Pittsfield Academy in Berkshire County, Massachusetts. On July 1, 1827, Strong married the former Eliza Glazier in Connecticut, and they had 4 children: Henry K., James M., Eliza G. (Jones), and Martha F. (Stringer).
Prior to his political service, Strong was an accomplished author, publisher, and editor. In 1823 he published a historical drama, The Fall of Iturbide; or Mexico Delivered, about the Mexican War of Independence. Strong also founded and edited the Pittsfield Argus newspaper from 1827 until being succeeded by Samuel W. Bush in 1828. He relocated to Philadelphia thereafter, where he practiced law for several years. Strong resumed his journalistic endeavors and took over the Intelligencer, a Whig newspaper in Harrisburg, which he operated and edited from 1832-1837. Throughout Strong's work as an author and publisher, he was credited with works including mining and finance reports to the state legislature, geological studies, and historical monographs. From 1842-1845 he was the State Librarian of Pennsylvania. Strong also engaged in coal mining operations and was president of the Washington Insurance Company. Strong was admitted to the Dauphin County bar on April 29, 1845.
Strong was elected as a Whig to represent Philadelphia County in the Pennsylvania House of Representatives in 1852, serving from 1853-1855. He was re-elected to the House as a member of the People's Party in 1859. Strong was elected as the 77th Speaker of the House on January 2, 1855. During his Speakership, the legislature made its first appropriation to the Farmers' High School, which later became the Pennsylvania State University, with Act 50 of 1855. Act 55 of 1855, which created a law preventing the sale of liquor on Sundays, and Act 239 of 1855, which further restricted the sale of alcohol at restaurants, hotels, and other places of entertainment were both enacted during his Speakership. Additionally, during the 1855 session, Act 530 established an annual salary of $500 for members. Additional reimbursement for things such as travel expenses was also laid out. This was a change from a pay system previously used by the legislature in which members were compensated daily for attendance in the House.
During Strong's final term as a Member of the House, he was a staunch supporter of a proposed Free Banking Law, an issue that had been debated for several sessions in the House. Strong spoke at length on the House floor encouraging fellow Members to support the creation of a system securing the public against loss from insolvent banks, or banks that could not pay their debts. He argued that the Law would increase foreign investments in Pennsylvania industries and eliminate a monopoly held by wealthy bank operators that prohibited those without vast fortunes from also issuing notes. House Members agreed, and Act 376 of 1860 was enacted.
Henry King Strong died on November 21, 1860, in Philadelphia, Pennsylvania. He is interred at Woodlands Cemetery in the city of Philadelphia, Philadelphia County, Pennsylvania.