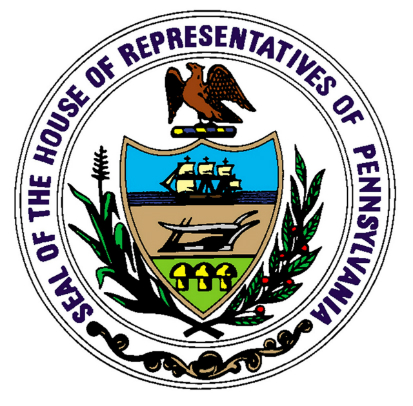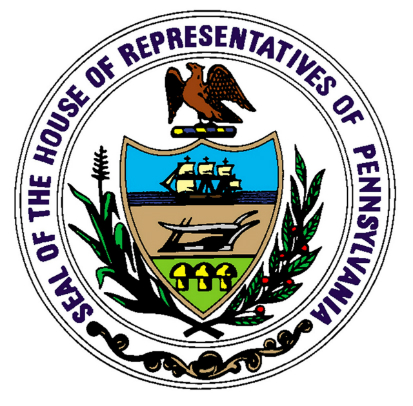 Frederick Smith
Born: February 6, 1796, Colerain Township, Bedford County, PA. Died: May 3, 1861, Chambersburg, Franklin County, PA. Member of the House: Franklin County, 1823-1827, 1829-1831. Affiliation: Democrat.
Frederick Smith was born on February 6, 1796, in Colerain Township, Bedford County. Smith received an education at Washington College (Chestertown, Maryland), and later studied law. He was admitted to the Franklin County bar in April of 1818. By 1824, Smith was appointed the District Attorney of Franklin County. Frederick Smith married the former Catherine Smith circa 1827, and they had a number of children, including Maria (Burns), Julia Ellen (Suesserott), Emma, J. Frederick, Annie, Mollie, Catherine, and Amelia (or Millie) C. (Heyser). After his first wife's death, Smith married the former Catherine Miller, and the couple had one daughter, also named Catherine.
Smith was elected to the Pennsylvania House of Representatives for the 1823-1824 session. He was re-elected for 3 more consecutive terms. After a 2-year hiatus, Smith was re-elected to the House for 2 more terms, from 1829-1831. On November 3, 1829, Smith was elected the 58th Speaker of the Pennsylvania House. He was re-elected Speaker for the following session on December 7, 1830. During Smith's tenure as Speaker, Act 41 of 1831 called for the tax-exempt status of the soon-to-be constructed Academy of Natural Sciences of Philadelphia.
After his tenure in the House, Smith returned to his law practice in Franklin County and became involved with local temperance efforts and education advancements. In 1838 Smith was part of a committee at a convention of delegates from Franklin County Temperance Societies. He later became involved with Sons of Temperance's Evening Star Division in Chambersburg in 1845, advocating for abstaining from buying, selling, or drinking alcohol. Smith was also involved with several educational institutions, including serving as treasurer of the Pennsylvania College (now Gettysburg College) from 1844-1856, and superintendent of the Sabbath School in Cumberland County from July 13, 1832-February 3, 1856. He was elected as a school director on September 19, 1834, for the newly created Chambersburg School District after the establishment of a free schools system in the Commonwealth earlier in 1834.
In January of 1850 Smith purchased the Valley Sentinel, a Franklin County newspaper, and appointed his son, Alfred H. Smith, as editor. The newspaper was sold the following year when his son relocated to Philadelphia.
Frederick Smith died on May 3, 1861, in Chambersburg, Pennsylvania. He is interred in the Cedar Grove Cemetery in Chambersburg, Franklin County, Pennsylvania.