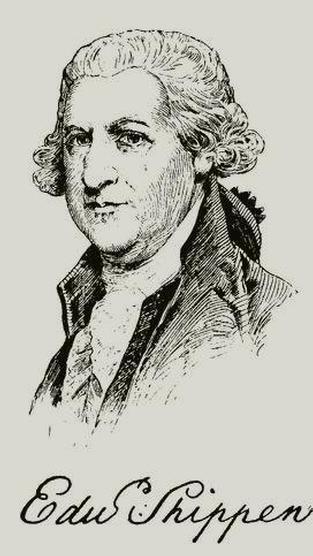 Photo credit:
Lowe, Nancy Gibson. "Find A Grave - Millions of Cemetery Records." May 25, 2009. www.findagrave.com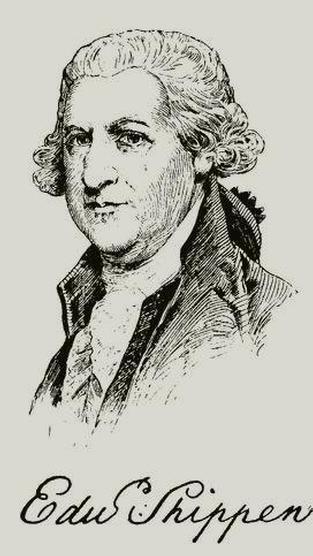 Photo credit:
Lowe, Nancy Gibson. "Find A Grave - Millions of Cemetery Records." May 25, 2009. www.findagrave.com
Edward Shippen
Born: March 6, 1640, Methley Parish, Yorkshire, England. Died: October 3, 1712, Lancaster, Lancaster County, PA. Member of the Colonial Assembly: Philadelphia County, 1695-1696, 1700-1701; Philadelphia City, 1705-1706. Affiliation: Quaker, Pro-Proprietorship.
Edward Shippen was born March 6, 1640, in Yorkshire, England. Born to Anglican parents, he worked as a merchant in Yorkshire. In 1668 Shippen moved to Boston, Massachusetts. He continued to work as a merchant, becoming a dealer of used furniture and clothing in addition to acquiring several properties in the city. In 1671 he married the former Elisabeth Lybrand, and the couple had 8 children: Frances, Edward (d. 1674), William, Elizabeth, Edward, Joseph, Mary and Anne. In Boston, Shippen, who had converted to Quakerism after his marriage, was persecuted for his new faith. He received fines for nonattendance of church and for opening his shop on a public fast day. He was publicly whipped for his beliefs at least twice. Following his wife Elisabeth's death, Shippen married the widowed Rebecca Howard Richardson in 1689, and the couple had one child together, Elizabeth. Shippen relocated to the more Quaker-friendly city of Philadelphia with his family. He acquired thousands of acres of land in Pennsylvania. These properties, combined with his wealth, lent him power in the colony which led to him acquiring numerous roles within the government.
Shippen was elected to represent Philadelphia County for the Colonial Assembly for the 1695 session, and on September 9, 1695, was elected as the 10th Speaker of the Assembly. During his term as Speaker, no legislation was enacted after a dispute over a new Constitution brought the session to an early end. He was re-elected to the Assembly for the 1700 and 1705 terms.
In addition to his service in the Assembly, Shippen also held numerous important offices during his political career in Philadelphia. Shippen served on the Provincial Council from 1696-1712, and during that time, Shippen often served as a go-between with William Penn and the Assembly. He served as president of the Council and acting Governor in 1701, 1703-1704, and 1712. While on the Council, he was a member of a joint legislative committee focusing on the debts of the colony, as well as part of a committee formed to address piracy and illegal trade.
He served as Provincial Court judge in 1695, 1699, and from 1701-1703. In Philadelphia County he served as justice of the peace in 1695, and again from 1697-1712. Shippen was appointed by William Penn as the second mayor of Philadelphia on October 25, 1701 (he was the first to be appointed after the city's October 1701 charter), and was elected to a second term thereafter. He also served as the city of Philadelphia's alderman from 1703-1712 and as treasurer from 1705-1712.
Shippen worked closely with William Penn throughout his public service, and the two men held similar views of proprietary government. Penn appointed Shippen one of the executors, trustees, and overseers of his will, and Penn and his family even resided at Shippen's home for a time.
In 1705 Shippen's second wife Rebecca died. The following year, he married Esther Wilcox, and the couple had 2 children, John and William.
Edward Shippen died on October 3, 1712, in Lancaster, Pennsylvania. He is interred at St. James Episcopal Church Cemetery in the city of Lancaster, Lancaster County, Pennsylvania.