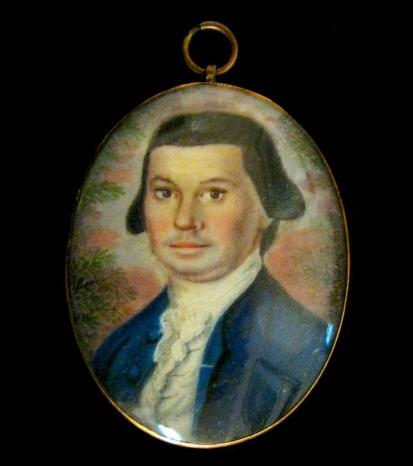 Photo credit:
unknown artist, circa 1765. R.W. Norton Art Gallery. www.rwnaf.org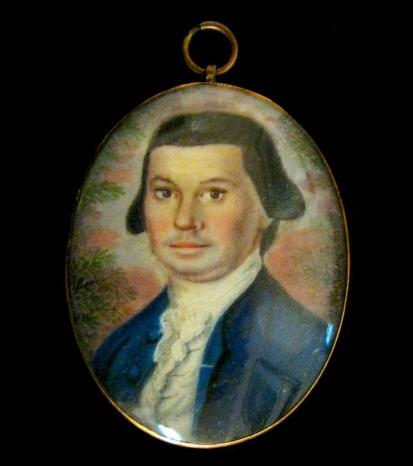 Photo credit:
unknown artist, circa 1765. R.W. Norton Art Gallery. www.rwnaf.org
John Morton
Born: 1725, Ridley Township, Chester County (now Delaware County), PA. Died: April 1, 1777, Ridley Township, Chester County, PA. Member of the Colonial Assembly: Chester County, 1755-1766, 1769-1776. Affiliation: Patriot.
John Morton was a descendant of the early Finnish settlers of the Delaware Valley and was born in 1725 in Chester County, Pennsylvania. Morton married the former Ann Justis in 1749, and the couple had 9 children: Sketchley, Jacob, Mary, Sarah, John, Lydia, Ann, Elizabeth, and Aaron.
Morton was first elected to the Colonial Assembly for the 1755-1756 session, taking his seat on June 29, 1756. He was re-elected for 18 more terms. Morton was considered a very active member in the Assembly. During his 19 terms, he helped to write 72 bills, of which 50 became law. He was often charged with writing messages to the Governor, one of which discussed the large number of soldiers quartered in Lancaster homes. He served on numerous committees, such as the Committee of Correspondence, and Committee of Grievances.
Morton was unanimously voted the 29th Speaker on October 16, 1775. While Speaker, Morton oversaw the Assembly's drafting of instructions for the delegates representing Pennsylvania at the Second Continental Congress. The instructions for the delegates claimed the repressive measures taken by the British Parliament against the colonists called for armed resistance, but stopped short of endorsing independence from Great Britain.
In addition to Morton's service in the Assembly, he also held a number of other political offices in Pennsylvania during his career. In Chester County, he served as justice of the peace from 1757-1764, road commissioner in 1762, and sheriff in the years 1766-1769. Representing the Commonwealth of Pennsylvania, he served as provincial commissioner in the year 1762 and from 1771-1774, delegate for the Stamp Act Congress in 1765, and associate justice for the Pennsylvania Supreme Court from 1774-1776.
Morton's public service went beyond just serving in the Commonwealth. He was one of nine men who signed the Declaration of Independence on behalf of Pennsylvania. Morton represented Pennsylvania in the First Continental Congress in 1774, and again at the Second Continental Congress in 1775-1776, where he helped frame the Articles of Confederation. He also served as a commissioner for the proposed Indian Trade Congress in 1770.
John Morton died on April 1, 1777, on his plantation in Chester County, Pennsylvania. He is interred at St. Paul's Anglican Church Cemetery in the city of Chester, Delaware County, Pennsylvania.